Raja Pervez Ashraf to visit dammed Hunza River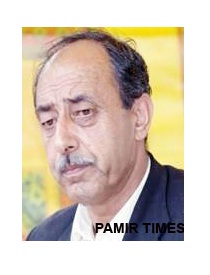 Wazir Nasir
Gulmit, September 23: GB Finance Minister, Mohammad Ali Akhtar, told the people in Gulmit that PM Raja Pervez Ashraf will come to the dammed Hunza River during his visit of the region proposed for September 28.
He was visiting the Tehsil Headquarters along with a delegation of elders from Nagar Valley to condole the death of 10 people in a tragic road accident last month.
He was briefed about the issue of lack of health facilities in the region and other issues, including compensation of the land damaged due damming of the Hunza River and construction of road between Hussani and Gulmit. He said that efforts are being made to appoint a doctor in the region on permanent basis. He also said that no tender has been made so far for construction of the road.
 He was informed by president of the Ismaili Regional Council that lands are being marked in the region for construction of the road, but the local people had serious reservations in this regard. He was informed that the local people will not allow construction of the road if their reservations are not addressed.