"Athayro May0n": Burushaski language audio album released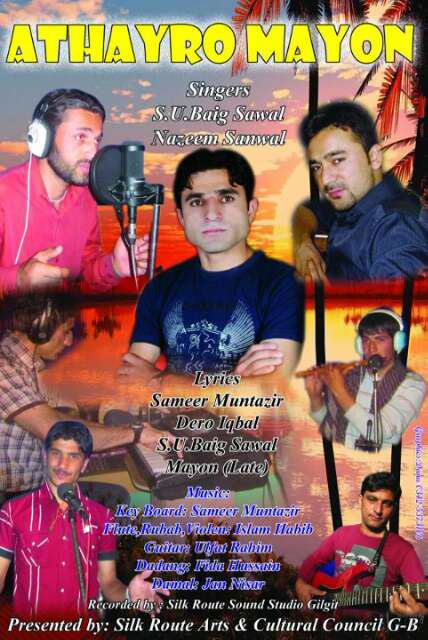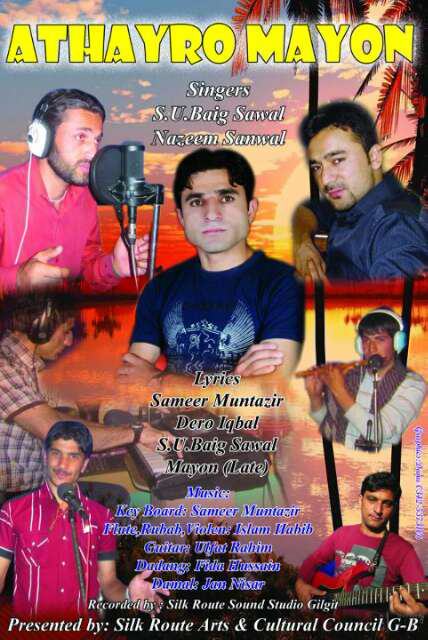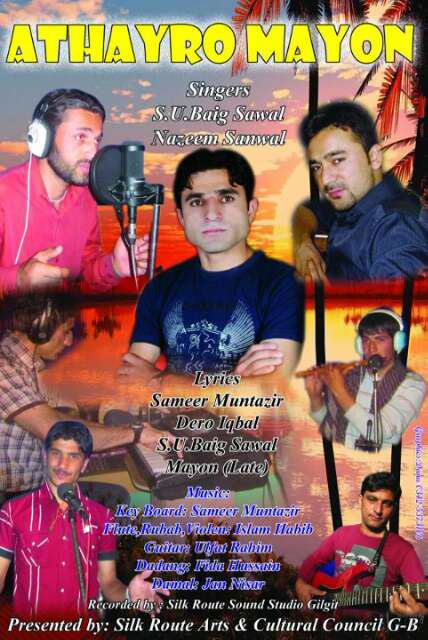 M.M. Qizil
Brushaski language album "Athayro May0n" was released by Silk Route Arts and Cultural Council Gilgit- Baltistan. The songs have been sung by S.U.Baig Sawal and Naeem Sanawal, while the lyrics has been penned down by Sameer Muntazir, Dero Iqbal, S.U Baig Sawal and Mayon (late).
Sameer Muntazir has played the organ, Islam Habib has played Flute, violin and rubab, guitar has been played by Ulfat Rahim, Dadang Fida Hussain and Damal by Jan Nisar. The songs have been recorded at Silk Route Sound Studio Gilgit
S.u Baig Sawal is currently working at Radio Pakistan Gilgit as RJ in Burushaski language program. He has released two alum already with name DJ Sagar which was the first remix Burushaki album of Gilgit Baltistan, in which Naveed Ahmed, student of NCA, had given Music.