Five years at Karimabad Model High School in Hunza
Piyar Ali Sagi Hunzai
When I was of young age, 14-18, I started an educational journey at the Federal Government Model High School, Karimabad, Hunza Valley. The school well equipped me with fantastic freedom of thought and expression and carried me into the arena of knowledge. The education at this school Lead me when I got stuck. Guided me where I hoodwinked. Enabled me to regain when I lost. Memories of this school are fresh in my mind, as if all had happened yesterday.
The schooling guys have fun together, in the leisure time, one of outstanding badge with diversifies minds. In our days the school became English model, students from entire Hunza were taking their classes with this school. The administrative setup was outstanding in our days, we hadn't missed the classes but the students in that age want freedom from studies, likewise we had our own excuses during the classes to teachers. Some instructors showed strictness to their approach but some make softness to their own school of thought to handle us.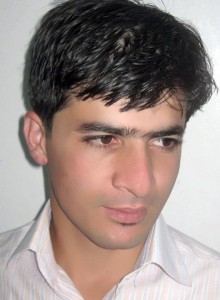 Once I started the schooling in this school, I got Mr Malik shah the principal and well approach to his administrative setup, academics and the healthy activities as sports provided to us, we had enter into competitions on many occasions with the other educational institutions during his period of governance.
The entire team of teachers were well educated and experienced in their own subjects, above all I want to render their names here, Mr Shaheen Khan Biology, Mr Meher Karim Chemistry, Mr Physics Amin Khan, Mr Babar Khan English, Mr Jaffar Urdu, Mr Farhat Islamiat, Mr Rehmat Mathematic, Mr ikram Ullah Baig Physics, Mr Iqbal Biology, Mr Aurengzeb General Teacher, Mr Ghulam Mustafa English, Mr Asad Urdu, Mr Muslim Khan English, Mr Karim Khan urdu, Mr Karim Khan Ali Abad English, Mr Nizam General teacher and Mr Mola Dad Physical training instructor.
Well groomed graduates of today from the Hunza in majority came out from this school and remained for the educational development for year or couple of years under the team of above mentioned instructors. All the instructors had enriched me and the guys of our class with their skills and tribute today to all those services rendered by them to enlighten hunza.
Let's discuss about infrastructure, transformation of the school had been occurred before our entrance into the school from ancient building. Modern architecture with cemented school lies in the famous and traditionally unique polo ground of princely state Hunza.  Classes in our time well furnished, and the polo ground is a jurisdiction for our physical activities.
Now the classmates, oriented from the different families of Hunza with different mentality setup, were taking classes with the school  Moin Ullah Baig, Tiamoor Baig, Irshad Hussain, Sharafat Hussain, Imdad Hussain, Imtiaz, Zubair, Rahim Gohar, Farhat Ullah Baig, Shahid Ali, Muhammad Shafiq, Masood, Nazim Ud Din, Nadeem Khan (Karim  Abad), Nadeem (Altit), Nadeem (Hyderabad), Arshad, Shoukat Ali, Nizam, Amin (Baltit), Amin (Hyderabad), Javed, Sadeeb, Izhar, Irfan Ali, Noor Alam 1, Noor Alam II, Arif Hussain, Zafar Iqbal, Muhammad Ismail, Sharafat Hussain, Zahid Ali, Ejaz, Karim Ullah, Muhammad Faraz and Piyar Ali Sagi. We the classmates beyond education were much involved in physical development too, grooming of potential in that dynamics made us competitors in competitions. Sports day events were part of our leisure time, and period of physical exercises one of its unique nature. On the days of our schooling Independence Day celebrations were celebrates with March pass, and other schools were participating in our school.
All the time within this school provided a solid foundation to us, today we stand upon it, directly rewards goes to our be loving teachers, their strictness today I feel the way of their love, shape us in better mode. A tribute also goes to our classmates' harmony and learning of real life from their nature. We are the Friends, and I have to say something special for classmates too, you have been tenacious and have had such a spectacular attitude in the face of so constant setbacks. Whenever I get a little down about something that didn't turn out just the way I wanted it to, I remember some of the debates we have had and vigor to triumph future challenges. During those years we had the moments of experiences, joy and worry. The classes we had to rush in when we were late and a candidly atmosphere. The fun we had together at Polo ground and at outings. All the best for our classmates in future we have, and will able us to render services for nation.
"The pain of parting is nothing to the joy of meeting again," all the best.