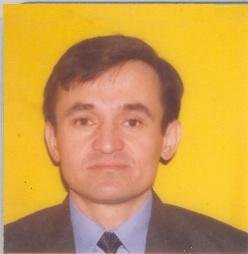 Aafiyat Nazar
A couple of years back, a government high official, prnounced on World Mountain Day that "the environmental problem is created by the western and industrialised world. Our, the developing world's contribution to this issue is just 0.000000001 per cent". I got an impression that the so-called learned bureaucrat not only discouraged the organisers of the event, he also encouraged the audience which included other government officials, community members, teachers, and students to remain aloof about our environment. Irrespective of questioning his remarks on the reliability of the statistics, every sensible person will definitely question his act of inciting the public to retire from their responsibilities. In the presence of the ministry of environment and national environment policy, let the international hue and cry on the soaring environmental problems and their implications aside, I was shocked by his vehement remarks.
Such remarks and apathy are not exceptions in Pakistan. The apathy from the environment appears to have been ingrained in the value systems of Muslim societies. That is why, in the majority of Muslim countries, despite international hue and cry there is not any serious measures taken to improve it. Particularly, it is easily observable across Pakistan that waste are scattered everywhere in villages, towns and cities.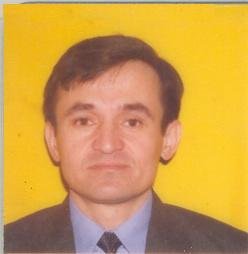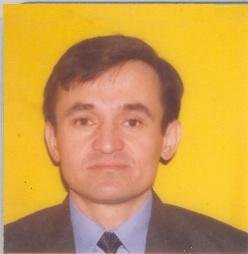 This mess is mainly because of poverty and lack of the right type of environment friendly education. It can be argued that when people are preoccupied with earning bread to feed their children and themselves, the lawlessness, and security problems, how can they think about their environment? Such questions are really genuine. However, one can hardly afford turning away from the questions of environmental improvement. The task is really gigantic; however, small steps can be taken at different levels if we cannot take significant ones. Unfortunately, these steps are so rare in comparison to the pace of environment degradation. Presently, the awareness level is still very disappointing even among the so-called educated people, as is evident from the waste production and management across Pakistan. Even those who have a clear mandate to mobilize and synergize efforts too seem to be in slumber.
In a particular city of Pakistan adjacent to the office of Environmental Protection Agency lay a heap of waste. Curious to play my civic responsibility I approached an official and mentioned about the inappropriate situation. He coldly said: "I have requested the Deputy Commissioner (DC) to order the municipal committee to remove the garbage". I tried to explore as what steps the Agency had taken to work in its jurisdiction. It was really shocking to see the official blank. To him requesting a DC was the only way to work on the environment, a weird response no one would expect. Similarly, while working with some public schools a couple of years back, in a particular district, I discussed with a Headmaster and teachers of a high school to organise a walk. The event was in line with the National Curriculum Document (NCD), National Education and Environment Policies (NEPs) objectives. The headmaster suggested that we need to take the high ups in the loop to make the event a successful one. Therefore, we drafted a letter referring the NCD and NEP objectives.
The walk was supposed to end in an hour, whereby we had intended that teachers and students would move through the town to collect the garbage and give a silent message to the people of the town. We had also planned that at the end of the walk students would write and share their reflection about the event. With the cited plan when we reached the office of high official, he straight away rejected the proposal and said: "We don't believe in these activities, such activities are wastage of time". He also added that "we want practical work". We were taken aback by the response, as we were unable to know what practical meant for him.
When the responses of people holding key public offices are so weird, what can one expect from the masses? This is not to say that the people in our part of the world will remain indifferent about their environment for good. They will definitely pay their due role provided they are mobilized and motivated. Practical experiences gained by various organiszations and segments of society in different contexts reveal that when public are approached and mobilized; they extend their full cooperation in participating environment friendly activities. Recently, while working with four public schools in Astore district, Gilgit-Baltistan, under the Australian Aid Project, which is being implemented by Aga Khan University's Professional Development Centre, North, stunning result was gained from mobilization of women folks by female students of class 8, who successfully completed their environmental projects under the leadership of their science teacher Ms. Neelam.
The teacher asked her students in class 8 to volunteer for the project. Majority of the students (35/40) volunteered themselves to work in pairs and trios. The students were provided with clear guidelines such as asking permission from their parents; approaching home to home and seeking help from the female members of the community. In addition to the guidelines, demo was given in the class with the all possible scenarios the students were likely to confront during their projects. The teacher also provided clear guidelines on how to deal with the situations.
The students successfully completed their projects, and came up with their reports indicating that all the parents gave approval to the projects. Another, indicator of success was that students presented their report to their fellow students and teachers, who were delighted to learn from their field experiences. The project provided opportunities to practise their communication and research skills. The students also came up with verbatim responses of different people. One student reported a lady who said: "It is amazing to know that girls like you take such initiatives. You are doing a very good job". She also reportedly shared some useful environment related information with the girls such as "we should not burn plastics as we can have skin diseases and lung cancer". Another student reported about a lady: "She was very happy and said if I could not help you myself I can ask my children to join you for this noble cause. I was very happy at the response and we moved to the next door", another lady reportedly said: "I am ill and I cannot send my daughter with youbut you may take my younger son with you". The students along with the other girls and ladies of their locality cleaned their areas and buried polythene bags. They also returned some useable plastic shoppers to shopkeepers after obtaining from different homes for reuse. The students also shared some anecdotes related to their projects, which their teachers and fellow students enjoyed a lot. The students also demanded that they may be given more project works.
Such projects and activities may not be more than drops in the bucket in terms of value; however, with each little drop we will be able to contribute towards improved environment. In addition, such projects will also lead to improved civic sense of responsibility, which are so scarce in our society. We have just celebrated the World Environment Day, whereby a handful of people from different segments of society have resolved to contribute to the improved environment, yet the pace of environmental degradation is alarming and many times higher than the environmental friendly activities. Therefore, an environment friendly generation needs to be groomed if we are to overcome the environmental issues. For this purpose, environmental lessons at educational institutions need to be aligned with small scale projects. More significantly, there is also a need to sensitize the high government officials to encourage and spearhead environment friendly activities, rather than impeding them. Only then, it will be possible to implement the environmental policies that are often kept in the shelves of different government offices.
aafiyatnazar@gmail.com