Violence against women in Gilgit-Baltistan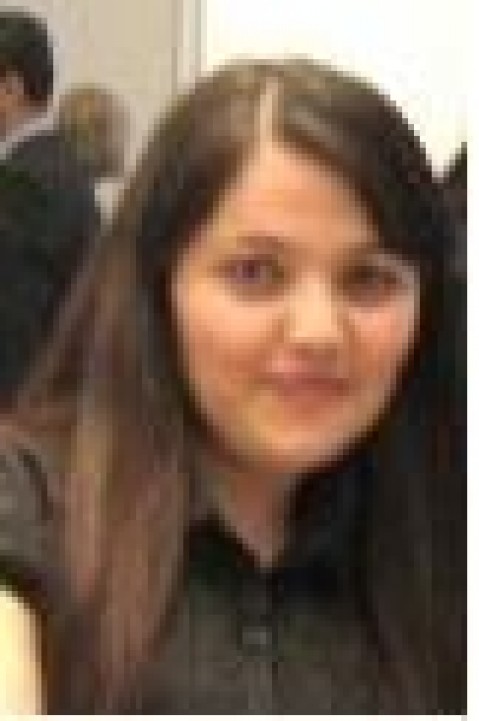 Amina Khan
The attack on Malala, a 14 year old advocate of female education, made everyone realize how violent and intolerant a segment of our society has become. The reaction to the attack, however, was pleasing and robust. The nation, at least, is not completely sleeping. It was a treat for the eyes to see images of Malala making headlines in national and regional media, on social networks and on different discussion forums. Vast majority of the people of Pakistan condemned the cowardly attack and supported Malala's stand against anti-education, obscurantist, forces.
While appreciating the reaction to the Malala episode, we also need to take a deep gaze into our society, to see if it, in reality, has become true supporter of women rights. The answer is not very encouraging, I am afraid. Not even in a small region, like Gilgit-Baltistan. Almost every other day there are headlines in newspapers about women "committing suicide", "being killed" and women being subjected to torture!
These acts of violence are not committed by the gun-toting Taliban, who claimed responsibility for the Malala attack, but ordinary people who live among us, in our cities, village, neighborhoods and even inside our homes, who may share the same violent, intolerant and sick mentality.
Despite of living in the 21st century, our society, at large, is still failing to protect women from domestic violence, forced marriages, rape and harassment at the Workplace. We are not only failed by our government and law enforcers, but also by our religious and social leaders.
Many women who are killed and abused are by their own family members never get justice because in connivance with law enforcers and, in many cases, the media, the powerful families successfully put the cases under carpet, declaring them to be "suicides". In many cases the perpetrators of these murders use the media for character assassination of the victims, to cowardly justify their heinous crimes against humanity. In many cases, the sick minded people use the garb of religion to hide their crimes, calling the murders "honor killing".
When I look at our beloved prophet's teachings, I find that Prophet Muhammad (PBUH) was probably the greatest champion of women's rights in his time and context. He gave us, and advocated, equal rights for women, education for women, right to have share in property, right to integrity and honor for women, when the society 1400 plus years ago was not very supportive of the female. How, then, can anyone use the name of religion to justify nonsensical violence against women, while claiming to be a Muslim?
The prophet Muhammad (PBUH) that I know supported his wife Khadija (RA) in business enterprises, respected her and loved her. She was the first person with whom the holy prophet shared the details of his first encounter with Archangel Gabriel, at the cave of Hira. He knew that Khadija would be able to help him and give him solace, as she was a strong woman of intellect, insights and wisdom.
We may also look at the life of Hazrat Fatima (RA), the holy prophet's daughter.  The prophet's love for his daughter is an example for all parents of the world. The holy prophet sought Hazrat Fatima's consent, when getting her married to one of the best men of his times and the prophet's most beloved brother, Hazrat Ali (AS).
Despite of knowing all these illustrious examples from the life of our holy prophet, we have failed to give the women of our society the respect and opportunities they deserve, while trumpeting our allegiance to Islam and justice.
Whether it is the case of the young, newly married, Shagufta Anum's alleged murder, the proven rape and murder of Nurse Shabana Akhtar, the axing-to-death of a woman by her husband in Gahkuch, or the murder of a woman by her relatives in Gilgit city, or the mysterious "suicides" and "accidental deaths" of women in Hunza valley, Skardu, Ghangche, Astore and Diamer, the examples of our society's failure to honor the womenfolk are many in numbers and horrifying. Let's not forget that a very large number of the stories or torture and murder are buried with charred bodies, having broken bones and missing body parts.
The sad part is, these crimes are not only committed by men but women also. In the case of Nurse Shabana Akhtar, the female warden of her hostel was sentenced along with her male accomplices for murdering her.  There are many women who are involved in abusing their daughters in law. They use them as domestic laborers, torturing them physically, verbally, emotionally, mentally, financially and spiritually, by imposing their own religious views on theme. In many cases they are involved in the crimes, but they get away with it because they know they are protected.
Gilgit-Baltistan, in some cases, is the worst place for women where you cannot get outside your house without being followed or questioned by some random guy. To counter this absurdity, the women of 25 years of age are accompanied by 10 year old boys, as "custodians" and "protectors". All of this is done to "protect us", as if there are wild beasts roaming around in our societies, who would pounce on you and tear you apart in no time.
Domestic violence, in many cases accepted as a norm, is prevalent in Gilgit -Baltistan at an alarming rate. Our society needs to realize that if we want to protect our women, we will have to enact strong laws, besides providing safety and support for the women and girls who are being abused.
Our society needs to move beyond the rhetoric of "we respect our women", "we honour our women", quoting examples from the lives of the religious figures, because for all practical reasons, we are not following what is taught in the scripture, or what was practiced by the leaders of our faith. We need to act more, instead of talking more.