Residents of Ayun Valley stage protest against detention of anti-deforestation activists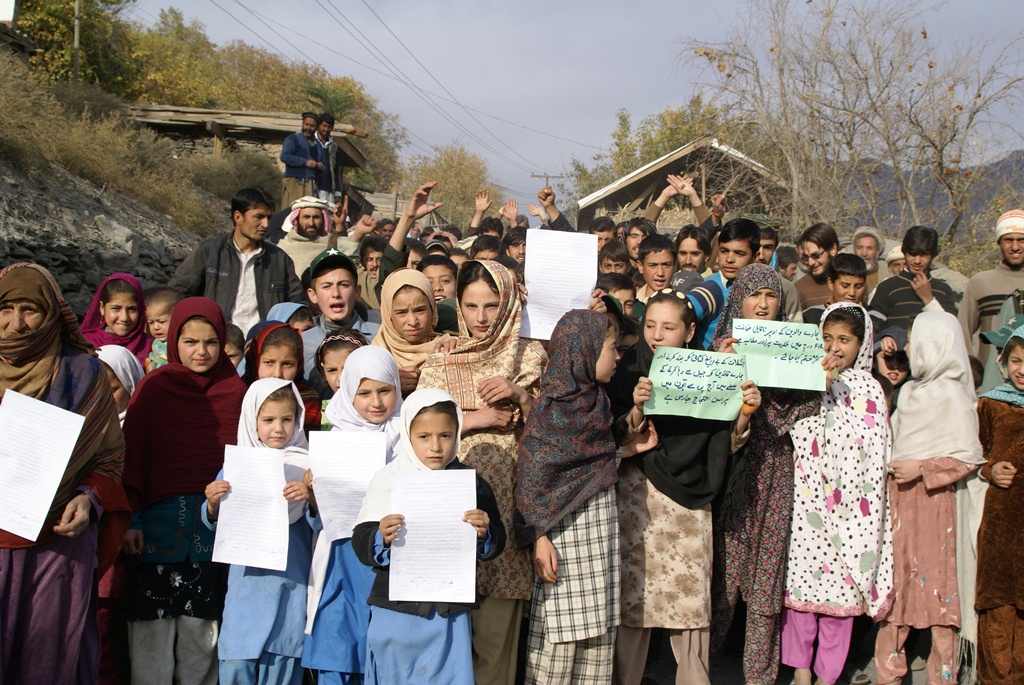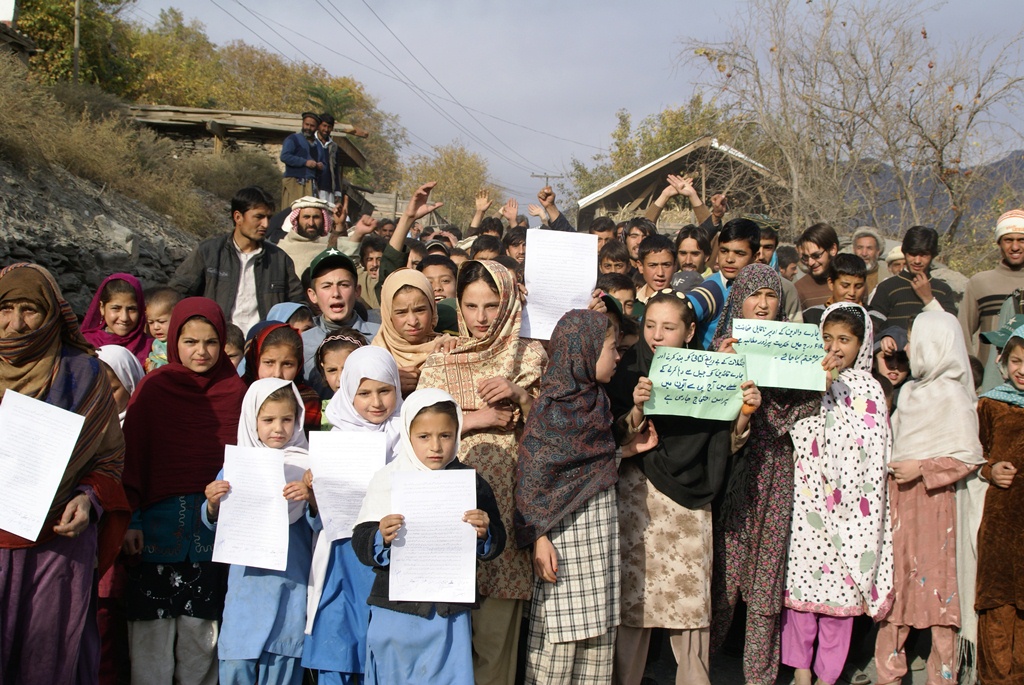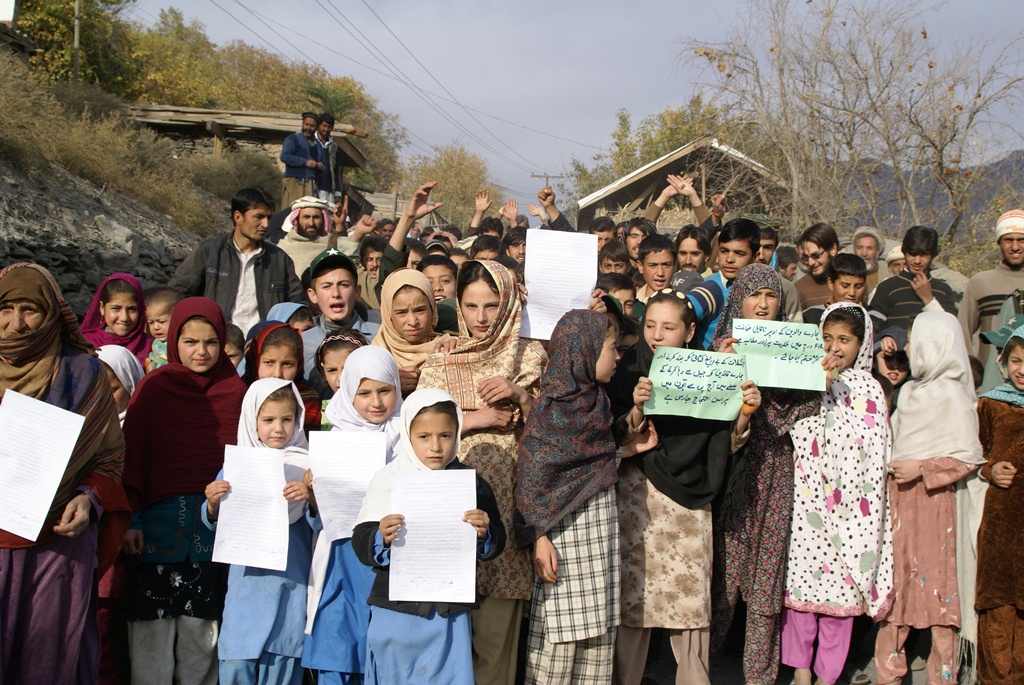 Gul Hammad Farooqi
CHITRAL: Students of Ayun valley did not go to school and boycotted classes to register their protest against detention of anti-deforestation activists. unique way of protest. The trade union of Ayun valley also observed a complete shutter down strike and shops, hotels, chemists shops, backers were closed on Friday to record their protest against detention of 20 people and lodging FIR against 53 persons.
A public gathering was also held at Jamia Masjid Ayun where former Tehsil Nazim Mastuj Shahzada Sikandarul Mulk and president of Qaumi Watan Parti Abdul Wali Advocate spoke. A unanimous resolution was also passed during the get together at Jamia Masjid. through a resolution they said that local police have lodged FIR against Ayun people under different sections of Pakistan Panel Code but some sections were based on biased and wrongly lodged against these innocent people. They demanded through a resolution for withdrawal of section 17 Harba, 20 Hudood Ordinance, 382 PPC.
They demanded for giving them royalty according to Supreme Court verdict and compensating affected people of flood due to cutting of forest. They also demanded for conducting a commission to ascertain real status of this issue and to analyzing cutting of forest. The also demanded through a resolution to ban cutting of forest according to Environmental Protection Agency act and to save the valley environment from polluting. Small students of different schools also held a walk carrying placards inscribing their demand for releasing arrested people (their father) Walk ended at Toryandeh peacefully which was attended by school going children and woman folk of the valley.