Peace strategy for Chitral discussed at workshop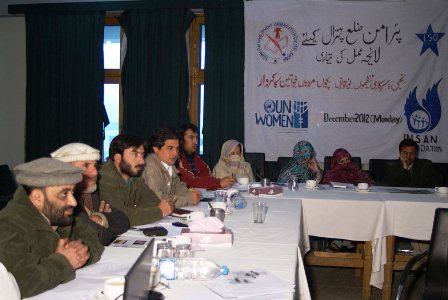 Gul Hammad Farooqi
Chitral, December 25: Representatives of different civil society organizations,  human rights activists, Police officials, social workers, media persons, lawyers and teachers participated in a workshop organized by the Young Star Development Organization to discuss a strategic peace plan for the district of Chitral.
Afsar Jan, a known social worker, shared different issues regarding human rights faced by Chitral people, especially the women folk. Coordinator of YSDO while briefing the participants about aim and objectives of YSDO said that they work on different sector like natural resources , health and hygiene, advocacy and capacity building.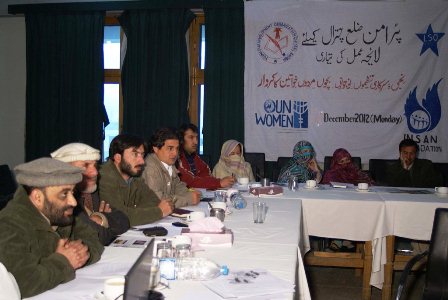 He added that YSDO has arranged  free medical camps in the past, benefiting hundreds of patients. He said that 25 women organizations, 40 village organizations, 30 sports club are registered with YSDO.
The workshop was part of a series of our activities being held to scrutinize and frame a strategy for peaceful Chitral.
During the workshop the stake holders expressed their great concern over a large number of women suicide in Chitral and stressed upon the stakeholders to trace out its causes and its possible solution to tackle this issue.  We want to protect children, students and women folk from different violation speakers said in the workshop.
During the workshop different issues were discussed and its possible solutions were sought from the participants. Muhammad Irfan, Miss Fauzia, Niaz A Niazi Advocate and other spoke on the occasion.