Quaid Day celebrated in Gojal Valley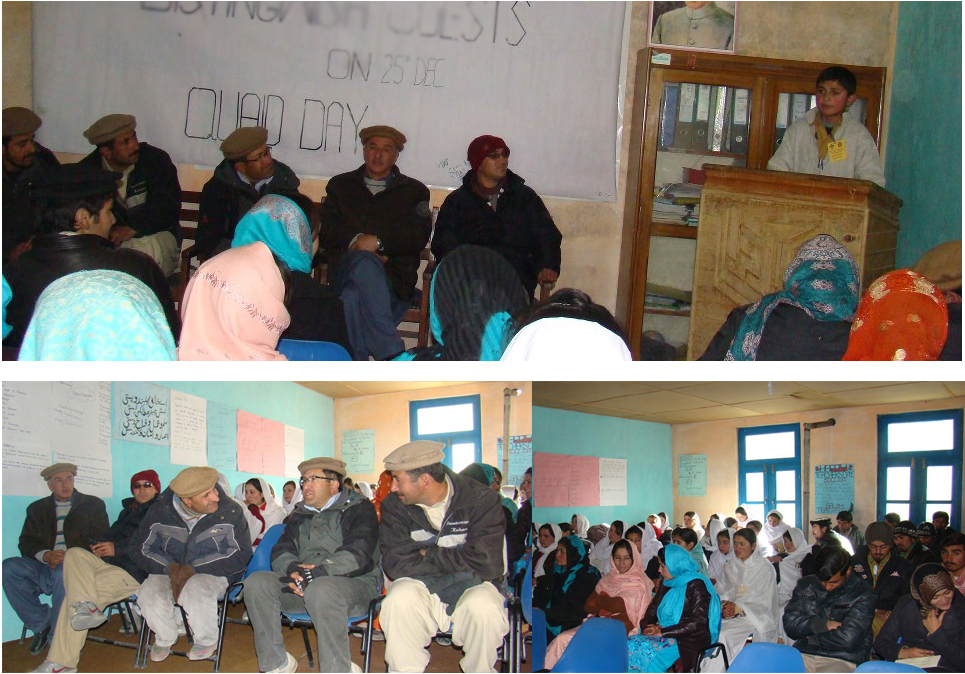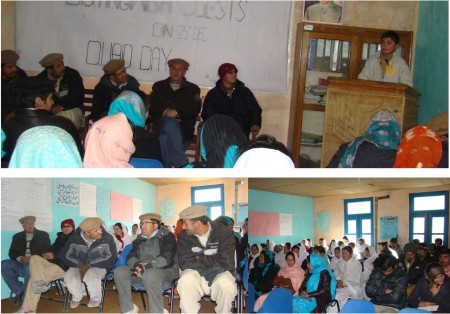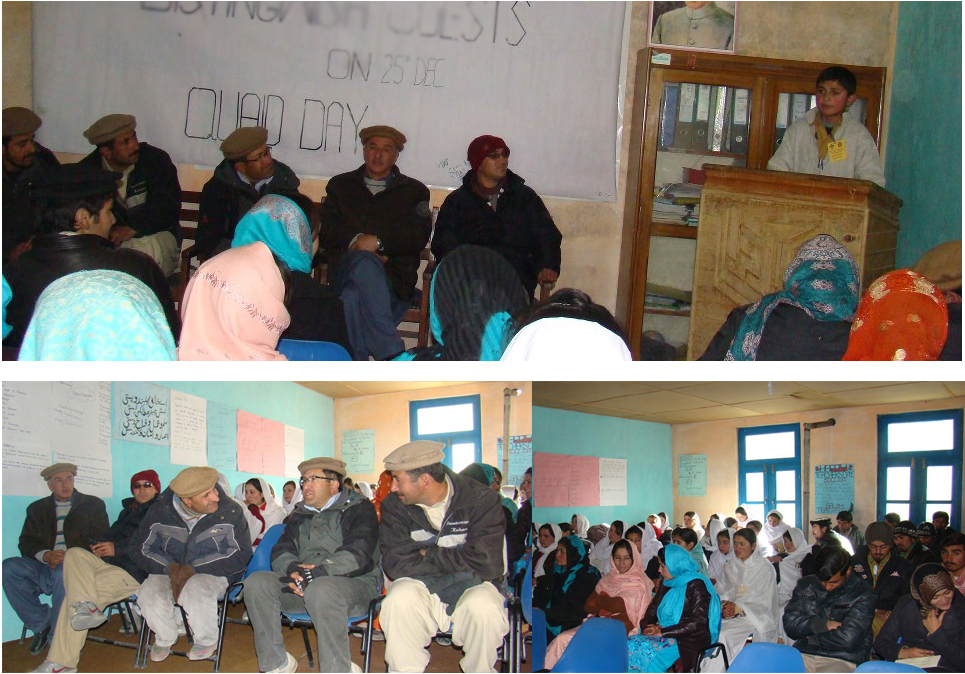 Asghar Ali Rumi
Sost Gojal, December 25:  The birthday of Quaid-e-Azam was celebrated in schools and community centers in different parts of Gojal Valley, upper Hunza.
In this connection, the Ismaili District Boy Scouts and Girl Guides organized a speech competition to discuss and highlight the life and political struggle of Muhammad Ali Jinnah, the man who earned the title of Quaid-e-Azam.
Titled "Quid, the founder", the competition was held at DJ High School Sost and participated by students from villages of upper Gojal region, from Khyber to Misgar.
Gulfam from Nazimabad Guides Group topped the competition was the second position was obtained by Kunail from the Khudabad Scouts Group.
Mr. Didar Hussain, Honorary Secretary of the Council for Gojal Bala was chief guest at the occasion, while Mukhi Imam Panah was the guest of honor.
Speaking at the occasion  the local leaders appreciated the life and struggle of the Quaid and emphasized on the youth to contribute towards development of the country. Prayers were also offered for peace and prosperity in the country.