PPP lives in the heart of the common people, says Mehdi Shah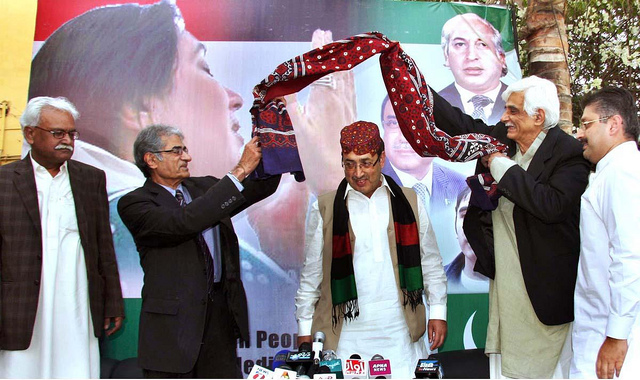 Our Correspondent
Karachi, December 26: The Pakistan Peoples' Party has enriched the lives of ordinary Pakistanis by providing job opportunities and by creating great institutions. The contribution of Zulfiqar Ali Bhutto for strengthening of the defense of Pakistan is unmatched.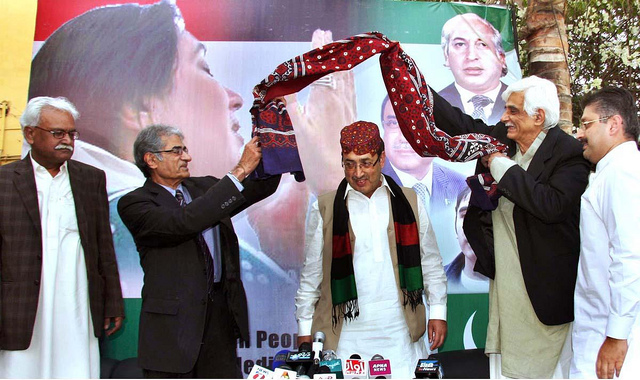 These views were expressed by GB Chief Minister Syed Mehdi Shah while talking to journalists in Karachi before leaving for Naudero, Garhi Khuda Bakhsh, to attend the martyrdom anniversary of Shaheed Mohtarman Benazir Bhutto.
He said that the role of PPP in development of Gilgit-Baltistan is unparalleled, referring to almost all the political and administrative reforms introduced by PPP in the region. He said that the party's top leaders and thousands of workers have sacrificed their lives for protection and promotion of democracy in the country.
It is pertinent to note that the PPP led coalition government in Gilgit-Baltistan has declared December 27 as a public holiday, to commemorate the death anniversary of Shaheed Mohtarma Benazir Bhutto, who was assassinated in a suicide attack in Liaquat Bagh, Rawalpindi four years ago.