Gojal: Commuters risk their lives to cross the frozen river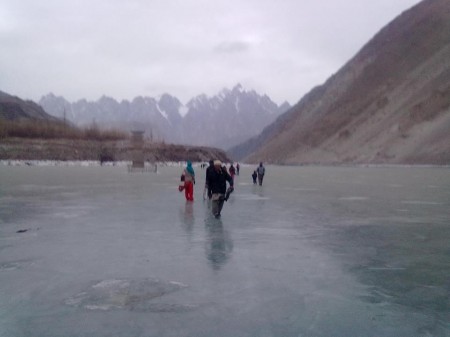 Our Correspondent
Gulmit, January 13: Suspension of the boat service in Gojal Valley has increased difficulties for the commuters who want to travel between Attabad, Shishkat and Gulmit. Dozens of people were seen today crossing the frozen lake on foot, risking their lives. Police have barred the people from walking on the ice but many people were seen violating the ban.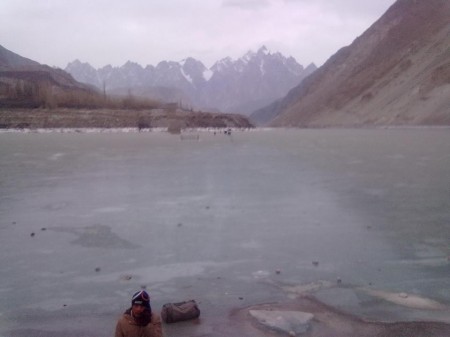 The local police detained a number of people for violating the ban on the walking on the frozen surface.
The authorities have instructed the commuters to not risk their lives by walking on the iced surface, which can break anytime.
Local commuters are frustrated because hundreds of them have to wait at the spillway for hours to ride the few boats that are allowed to operate every day.
The region has been faced with isolation and disconnection for three years due to destruction of the Karakoram Highway caused by damming of the Hunza River.