Unrest in Gilgit-Baltistan is a result of international conspiracies: Naji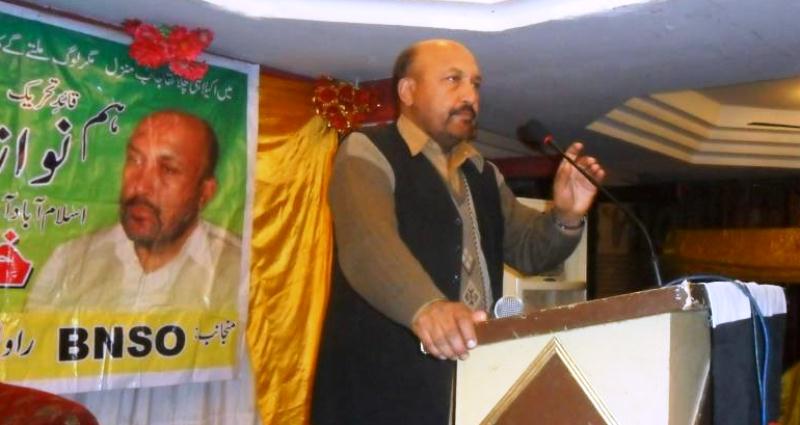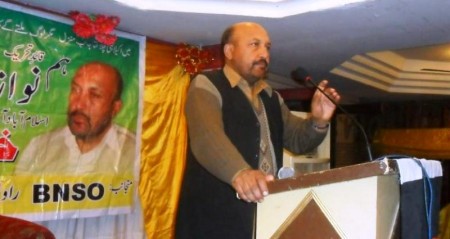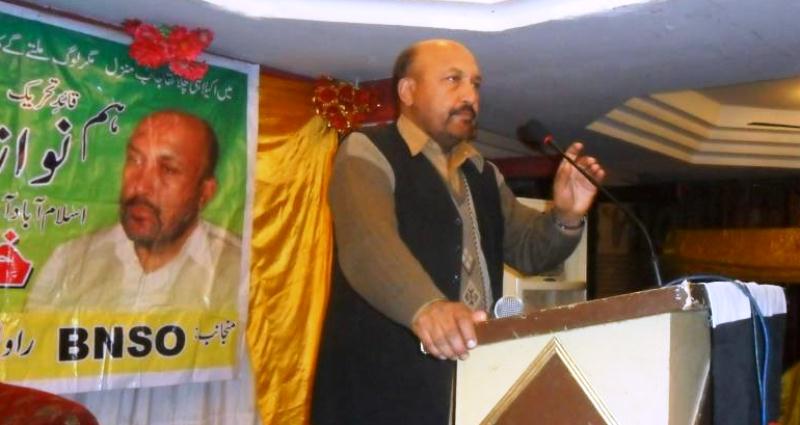 Islamabad (PR): MLA Nawaz Khan Naji has said that the lawlessness and murders in Gilgit-Baltistan are not a result of sectarian hatred. He said that international forces are taking advantage of the "simplicity" of the people of Gilgit-Baltistan and using them as fodders for an international game.
The supreme leader of nationalist party Balawaristan National Front, Naji, advised the youth to stay united and knit in different organizations to defend the future of the region. He said that unity is the only way the future of Gilgit-Baltistan can be saved.
According to a press statement he said this while addressing a gathering held in memory of Mir Ashiq Hussain, who was shot dead late last year in Karachi.
Speaking at the occasion the leaders of BNF and different other organizations paid rich tributes to late Ashiq Hussain for his services for the region.
The gathering was also addressed by Khalid Nadeem Hunzai, Javed Naji, Safdar Shirazi and Jahangir Hussain, who is also the general secretary of the BNSO.