Gilgit-Baltistan has a separate historical identity: Imtiaz Ali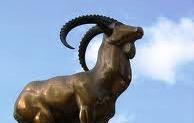 Islamabad, January 31 (PR): President of the National Youth Assembly, Hanan Abbasi, should not mess up the history of Gilgit-Baltistan. He should make statements after reading some literature about the region's history, which dates back to thousands of years.
This was stated by young political activist Imtiaz Ali, regional representative of the Central Smedia (Social Media) Team of Pakistan Tehreek-e-Insaf.
"We respect our brothers and sisters of Azad Kashmir and Indian Occupied Kashmir as good niegbhours and support their cause for independence", a written statement sent to the Pamir Times reads. "But, we categorically reiterate that Gilgit-Baltistan is a separate entity directly governed by the state of Pakistan. We avow that we will protect internal unique and separate geographical, territorial, cultural, lingual and regional identity within fabric of the state of Pakistan."
The statement goes on to say that the youth of GB "will not tolerate any struggle and lobbying by national or international group to forcefully present GB as an integral part of Kashmir.
"We only share a brief history together and that history is driven by occupation, coercion and exploitation. Prior to 1840s, different regions of Gilgit-Baltistan were independent states and they were annexed through occupation."
"In 1948, the people of Gilgit-Baltistan fought a war to get rid of the Dogra and Kashmiri occupier and restored the region's independence and separate identity", Imtiaz Ali writes in the press statement.