Tourism session at ICD Berlin focuses Gilgit-Baltistan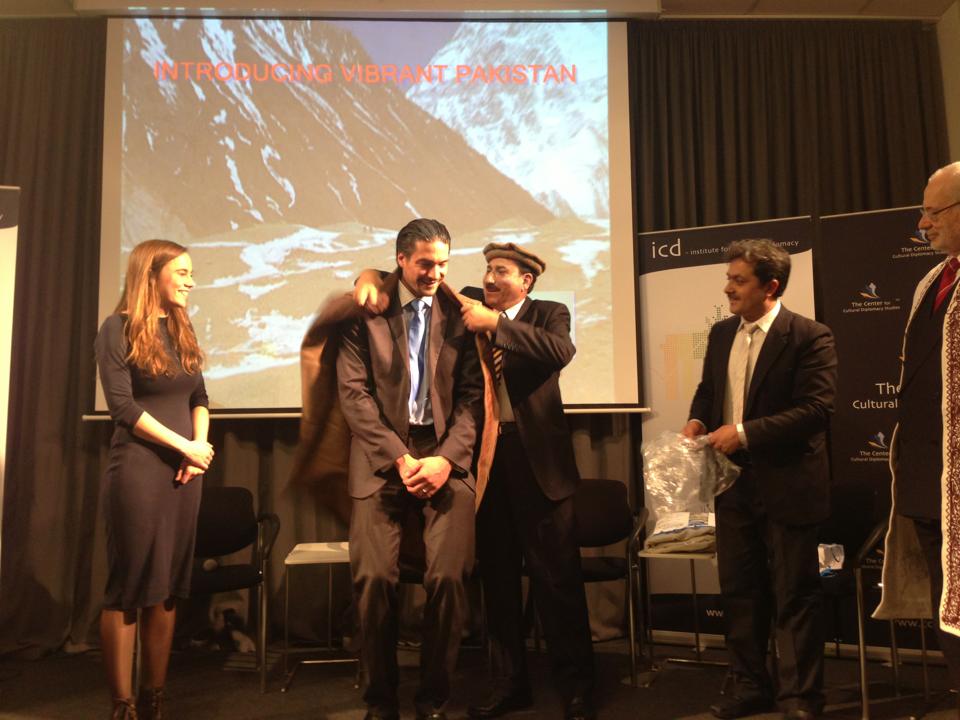 Monitoring Desk
Islamabad, March 10: Institute of Cultural Diplomacy (ICD) locate din Berlin, Germany, held a session to discuss the opportunities of leisure and tourism in Pakistan, with a particular focus on the Gilgit-Baltisan region.
The session was attended by Pakistan's envoy, Abdul Basit, MLA Raja Azam Khan and the Chief Secretary of Gilgit-Baltistan, Sajjad Saleem Hottiana.
Traditional items like Chugha  and traditional caps from Gilgit-Baltistan were offered to the organizers of the session by the Pakistani delegation.
The Chief Secretary and MLA Azam are visiting Germany currently along with a delegation of Pakistani tour operators to attract tourists in Pakistan.
Pakistan, in general, and the Gilgit-Baltistan region, in particular, have immense tourism potential in the areas of mountaineering, cutlure, religious heritage, environment, mountain sciences and archaeological sites. However, without improving the law and order situation in Pakistan, including Gilgit-Baltistan, the efforts to attract tourists will remain futile.