Gojal: Govt chopper fails to fly on the second day also, spillway to be opened today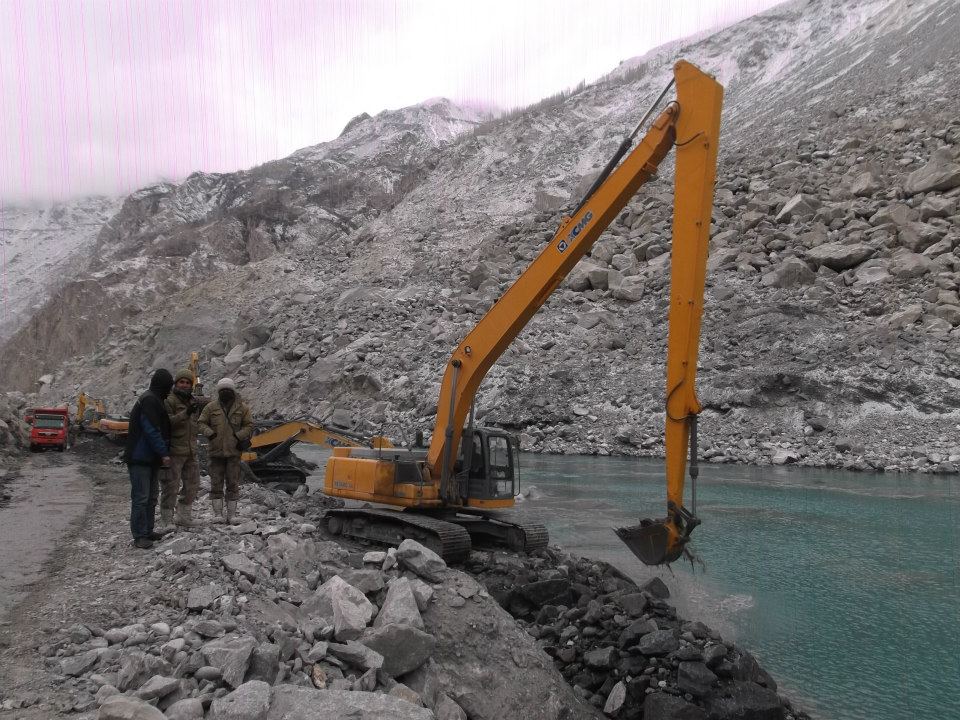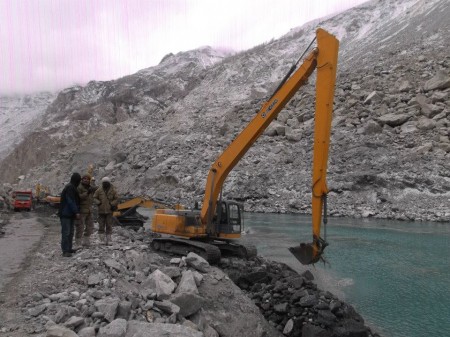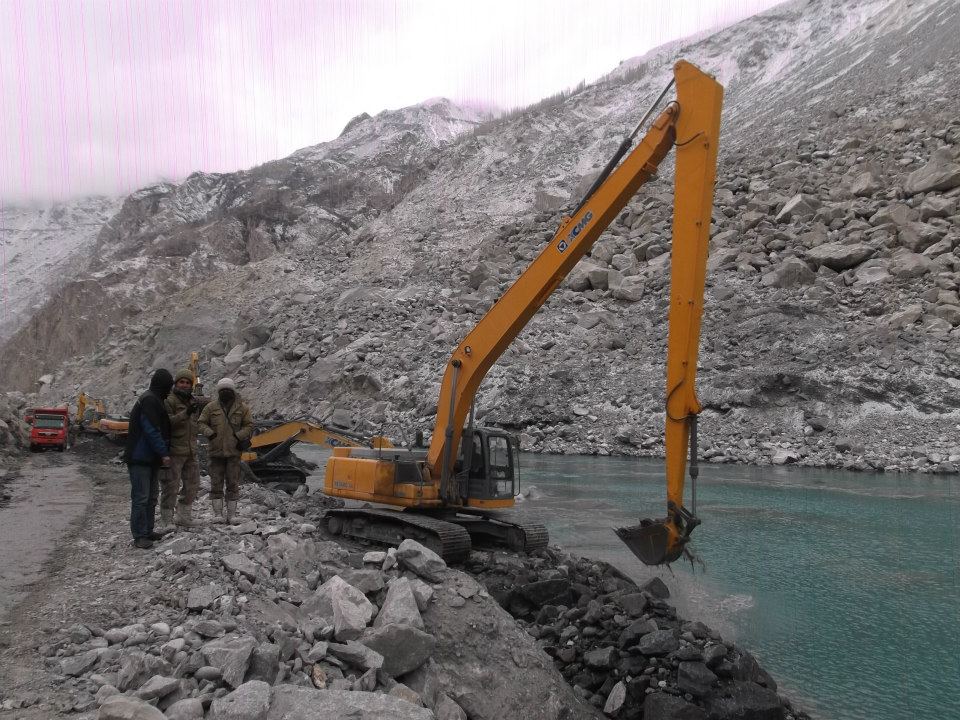 Our Correspondents
Aliabad/Gulmit/Gilgit: A chopper deployed in Hunza valley to airlift stranded commuters failed to operate on the second day also. Irritated by the constant failures, tens of the stranded people from Gojal who were stuck in Aliabad for almost 9 days crossed the frozen lake in protest on their feet, putting their lives at great risk.
Later, a chopper provided by the AKDN transported around 150 people from Gojal between Karimabad and Gulmit. Prefernece was given to the elderly, patients and students.
A number of boats that tried to go on a literal "ice-breaking" mission got stuck in middle of the lake and had to be rescued by volunteers and scouts from Gojal.
It is pertinent to note that the dammed river has frozen and boats are not operating. There are also reports that the local volunteers and scouts are trying to break the frozen lake's surface to make way for the boats.
Meanwhile, the district government has announced in the regional media that the temporarily blocked spillway of the dammed Hunza River will be opened tomorrow. The FWO temporarily blocks the spillway to be able to conduct excavation work.
People in the downstream areas have been warned by the adminsitration to stay away from the river banks as the flow of water will suddenly increase to around 25,000 Cusecs, as reported in the regional government operated radio.
It is anticipated that due to impact of the announced blast and due to sudden outflow of the water, the frozen surface of the dammed river will break and resultantly boats might be able to operate in the lake afterwards. This will bring an end to the misery of  the people of Gojal who, otherwise, had to wait in Aliabad in anguish and despair for days.