Gojal: Karakoram Highway reconstruction to be completed in 2014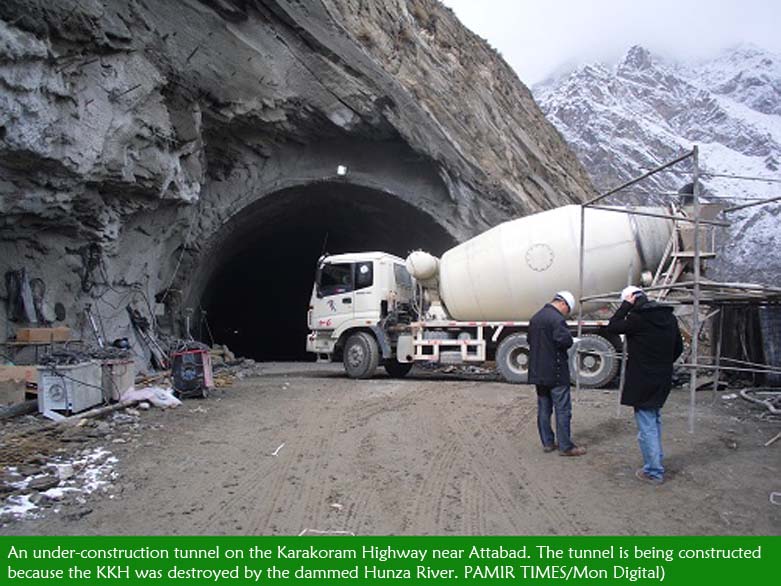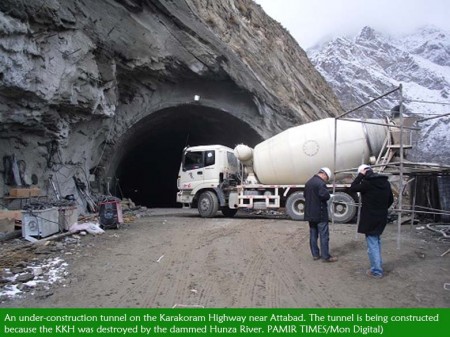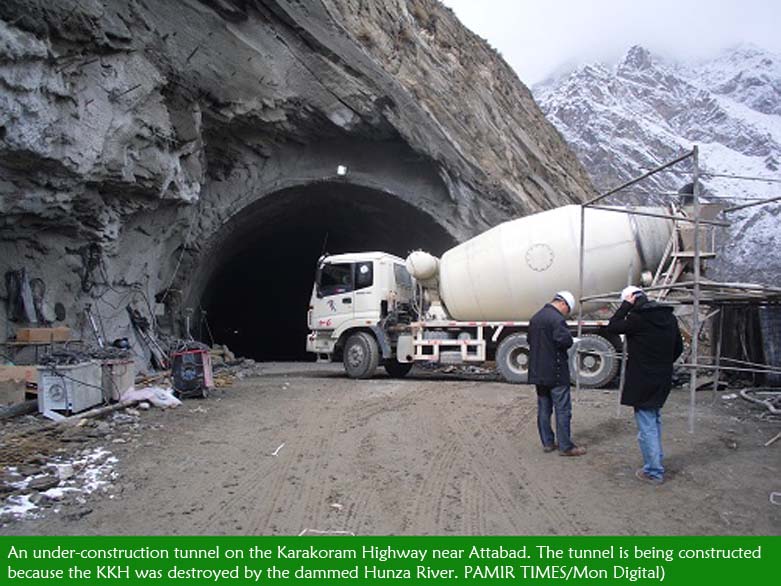 Our Correspondent
Gilgit, February 16: The portion of Karakoram Highway destroyed due to the damming of Hunza River will be completed in the year 2014.
Seven tunnels, five bridges and a 17 kilometer stretch of the KKH will be constructed in Gojal Valley as part of the project. This was stated by Mr. Lee, an official of the China Roads and Bridges Corproation. He further said that three of the tunnels will be constructed this year while work on the remaining two will be completed in 2014.
It is pertinent to note that the same company has been working on the KKH repair and expansion project since 2007.
The expansion and repair project from Khunjerav to Thakot had to be completed in 2013, according to initial plans. However, the project was delayed due to floods and the Attabad landslide disaster that struck in January 2010.
Photographs from spillway of the dammed Hunza River.