"Democracy and freedom consist of discipline and selfless service", Danish ambassador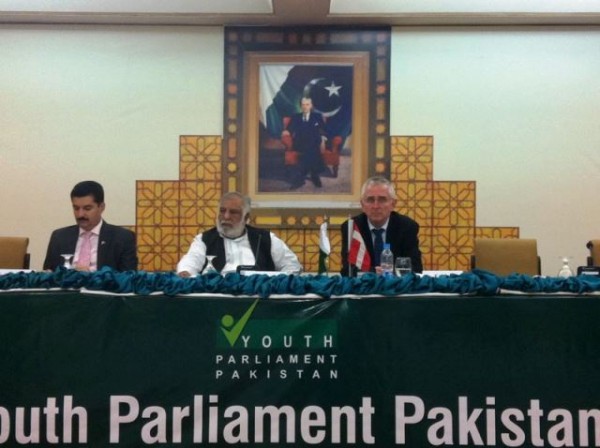 Islamabad (PR): "Democracy is co-related to freedom, but it is also important to remember that democracy and freedom consists of discipline and selfless service to others, embracing the ethics of compassion and respect."
This was stated by the Danish Ambassador, Ole E. Moesby while speaking at the inaugural session of the 5th batch of the Youth Parliament Pakistan
Speaking at the ceremony, the Danish ambassador highlighted that a culture of tolerance includes debate and dynamic exchanges of opinions and arguments, which is to be seen as an opportunity to learn from others and seek the truth. "Developing a culture of tolerance is a long term undertaking that removes the roots of intolerance and is necessary for any democratic process", said Ambassador Moesby.
The Inaugural Session was also addressed by Patron Youth Parliament Mr. Faisal Karim Kundi, MNA, Deputy Speaker National Assembly, Chairman and other members of Youth Parliament Steering Committee.
The Danish International Development Agency (DANIDA), Government of Denmark is supporting the Youth Parliament Pakistan as part of its two-year program on support to democracy. Facilitated by PILDAT, the Youth Parliament is patterned after the National Assembly of Pakistan. Its membership is drawn from young Pakistanis aged between 18-29 years from Balochistan, KP, Punjab, Sindh, Gilgit-Baltistan, AJK and FATA.
The inaugural session lasted over five days, where the selected young Pakistanis from across Pakistan joined the session. DANIDA also supported the 4th batch of the Youth Parliament in 2012.