Navroz celebrated in Chitral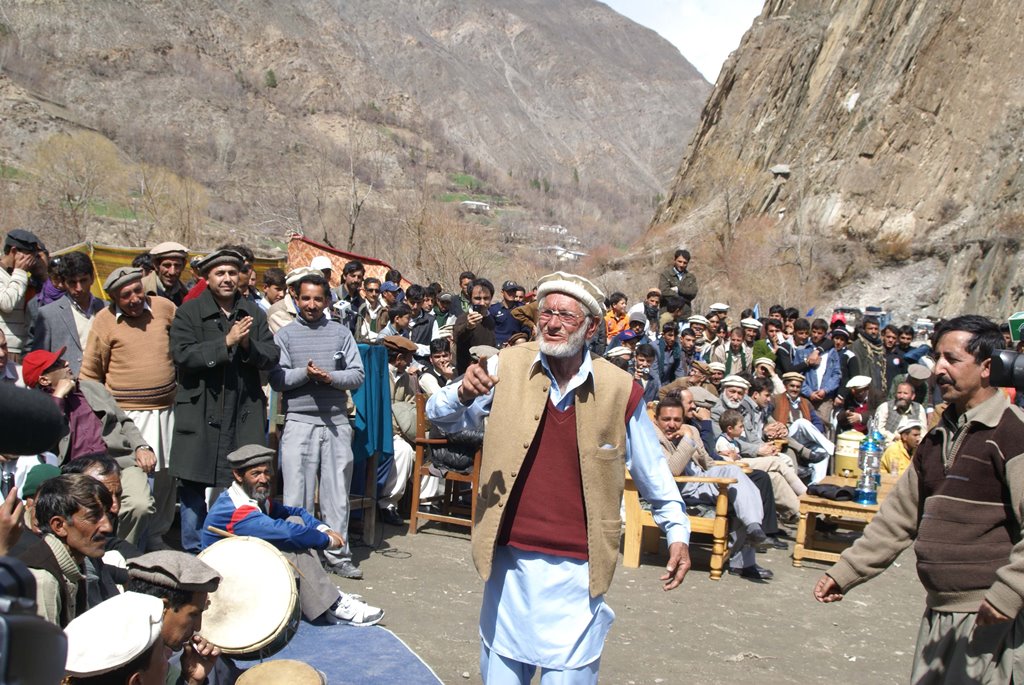 Gul Hammad Farooqi
Chitral, March 21: Annual festival of Navroz was celebrated by Ismaili Muslim community in different parts of Chitral. The Noroz festival is simultaneously celebrated at Tajikistan, Iran, Afghanistan, Pakistan and some other other countries of the world.
A colorful function was held at Sewakht Shughor  village organized by KADO and Aga Khan Rural Support Program (AKRSP)  Dr. Shahzada Haidarul Mulk was chief guest on the occasion while the ceremony was presided over by Fazal Karim Manager administration of AKRSP Chitral.
Different games were played on the occasion but the most interesting match was Tug of War in which shugor team defeated Sewakht team. Traditional food was also displayed on the occasion which was prepared by women folk of the area. Youth as well as old men also performed folk dance on the beating of drum the most interesting dance was cloak dance in which a person perform dance where a cloak lying on the ground and he overwhelms around the cloak with different action. At last he took the cloak and wears it and after that he perform dance speedily. Some other games were also played during the festival while colorful activities enthralled the spectators.
At last the chief guest distributed awards among the players and participants of different programs. A large number of people from both community (Sunny and Ismailia)  including women folk participated in the function showing great mutual harmony and understanding of both communities causing for exemplary peace of Chitral.