Gojal: Khudabad and Jamalabad qualify for finals of volleyball tournament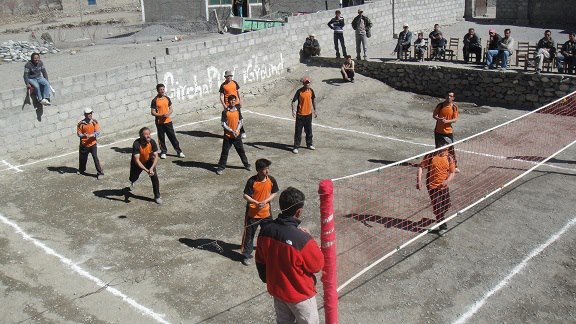 Asghar Ali Rumi
Gircha Gojal, March 26: A Shooting Volleyball Tournament is currently underway in Gircha since 25th March. Among the eight participating teams are Khyber, Moorkhun, Jamalabad, Gircha, Tai's, Hussain Abad, Khuda Abad and Misger Sports Clubs.
Moorkhun, Jamalabad, Hussain Abad and Khuda Abad had qualified for the semi final matches, which were played today. Tomorrow the final will be played between Jamalabad and Khudabad .
The tournament is being organized in memory of the Later Sher Ullah Baig and Late Najeebur Rehman.