More than 40 goats killed by fire in Kalash Valley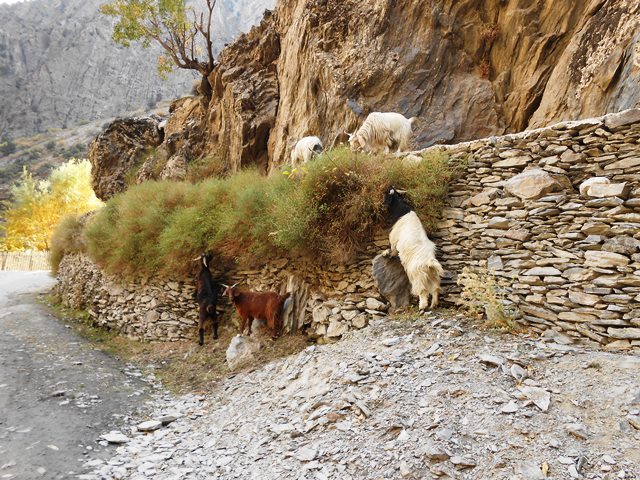 Luke Rehmat
Kalash: An accidental fire in the Kalash valley has led to the death of around 45 goats.
According to details, the fire erupted hours after the farmer, Bahram Shah, had went to his home in the night after feeding the baby goats, as per routine. Seeing the flames, at around 11:30 in the night, the villagers rushed to the fire site but failed to save the animals. Around 45 goats perished in the fire, causing a very high monetary and emotional loss for the farmer.
Ms. Gumaira told this scribe that  it was 12 AM when she and her family reached the place, "but the fire had already covered the shed and more than 45 goats had been burnt to ashes'', she said. The cattle shed was also destroyed completely.
Explaining the cause of the fire Ms Gumaira said that it may have been caused by a fire lit in the cattle shed house for the purpose of lighting, becuase there was no electricity. "They may have forgotten to put off the fire", she said.
The shepherd in Kalash Valley have lost hundreds of cattle in different incidents, caused by fire, robbery by intruders from Nooristan province of Afghanistan, as well as because of the sharp decline in forest density, as illegal deforestation continues in the region.
It is pertinent to note that goats have a very important part in the Kalasha lifestyle, beig part of their religion religion, culture and tradition, as well as being means of livelihoood for entire families.
The local people have demanded that the government and welfare associations should come forward to compensate the loss of the farmer.