Socio-economic Development through Cultural Revitalization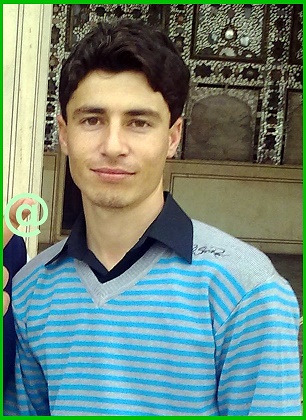 Ahmad Nadeem
The Khaplu Palace & Residence (KP&R) of Gilgit-Baltistan region, restored by the Aga Khan Trust for Culture (AKTC), – the cultural agency of the Aga Khan Development Network (AKDN), won the 'Highly Commended' in the 'Best in poverty reduction' category of the Responsible Tourism Awards 2012 and it was the only project from Pakistan that won an award.
Created in 1988, Aga Khan Trust for Culture plays a vital role in economic, social and cultural development in the societies where Muslims have significant presence. The Trust initially focuses on the revitalization of culture which can become a trampoline for economic and social development in communities that often have a rich cultural heritage but that live in poverty. While answering the question that with so many social and economic needs still unmet around the world, why is culture so important, His Highness Aga Khan said, "Conventional thinking suggests that there is a sequence that must be followed in every instance — first addressing humanitarian and social needs, then economic challenges and finally, perhaps, culture.
We have found, however, that the equation is not so simple. Culture itself can be the catalyst for social and economic development." Aga Khan Trust for Culture works on the notion that, by acting in the realm of culture, it is actually possible to improve the quality of life for the poorest of the poor. By giving its true value back to culture, new forms of productivity, a new form of socio-economic development, come into being.
A third of the world's heritage sites are in the Muslim world, and many of them are suffering from serious decay. The Aga Khan Trust for Culture is dedicated to restoration and rehabilitation of historic buildings and culturally significant sites to address long-term productive reuse and sustainability. The revitalized historic areas can contribute to socio-economic development through providing direct employments, promoting tourism, developing local market and trading and generating other opportunities of income to the local residents.
Aga Khan Cultural Service Pakistan (AKCSP), – an affiliate of the Aga Khan Trust for Culture- has been operating in the Gilgit-Baltistan (GB) region of Pakistan since 1991. It has leveraged the unique transformative power of culture and heritage in this breath-taking natural setting of over 2,500 metre high valleys of Hunza and Baltistan in the Karakoram, as a springboard for socio-economic development.
During the last two decades, AKCS-P has conserved the Baltit and Altit forts in Hunza and have put them into adaptive reuse as museums, cultural and documentation centres, cafes and visiting gardens. The Shigar Fort and Khaplu Palace in Baltistan have been transformed into upscale heritage residential boutique hotels; 16 historic settlements have been rehabilitated; a number of monuments and houses have been stabilized; seven public buildings built; three major cultural enterprises established for arts and crafts revival and development; and music, festivals and traditional sport have been encouraged while an inventory of cultural heritage assets has been prepared.
The above mentioned award winning Khaplu Palace is one of these projects. The palace has been open since July 2011 in Baltistan as a heritage hotel managed by Tourism Promotion Services offering 21 rooms, of which six are in the palace itself. Over 70 per cent of income generated from the hotel is spent locally, allowing for Khaplu Place to be an anchor-point for development. The management said it employed individuals from 400 local households of Khaplu in the renovation of the palace and continue to employ individuals from 35 households.
The Aga Khan Cultural Service Pakistan won its first international award in 1997 following the restoration of the historic landmark Baltit Fort in 1996. Since then, AKCS-P has won another 16 awards which include 11 consecutive UNESCO Asia-Pacific Heritage Awards for Culture Heritage Conservation, two Pacific Asia Travelers Association Award, two Virgin Responsible Tourism Awards, and two British Airways Tourism for Tomorrow Awards making the Gilgit-Baltistan region of Pakistan the most awarded cluster in the Asia Pacific region.