Gahkuch: APML workers stage protest demonstration against detention of Musharraf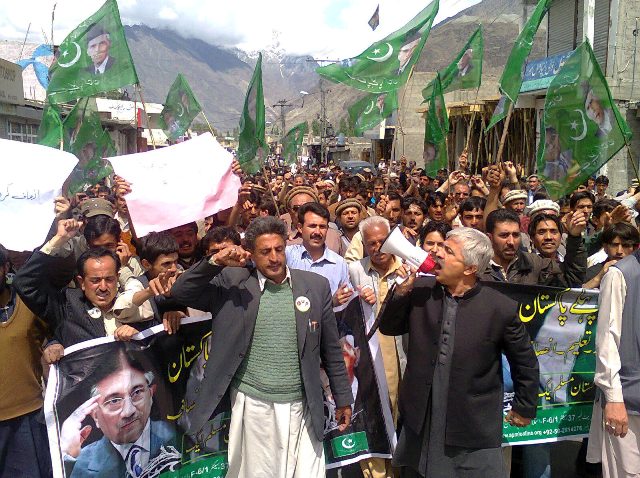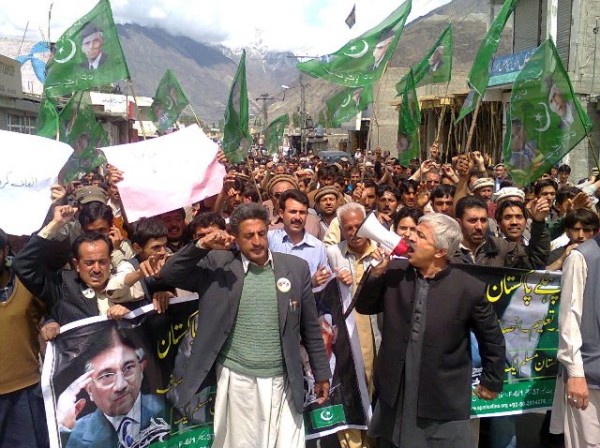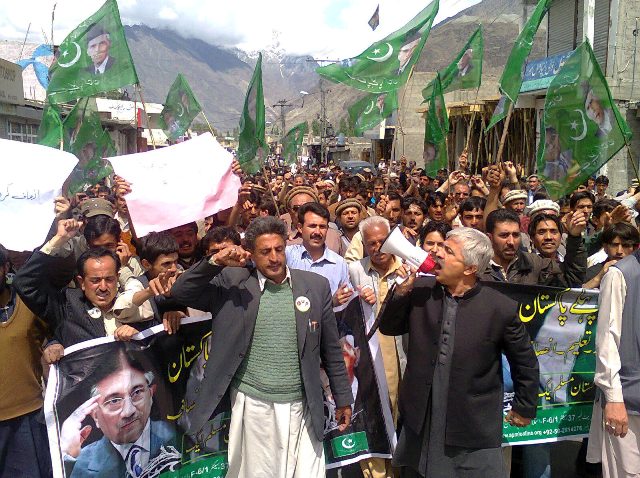 Our Correspondent
Gahkuch, April 21: The workers of All Pakistan Muslim League (APML) staged a protest demonstration in Gahkuch, the district headquarters of Ghizer. Carrying placards and banners, the protesters raised slogans in favor of the former Army Chief, later President, who is currently faced with an unprecedented legal battle.
The workers condemned the detention of General (r) Pervez Musharraf, terming it to be an "unjust act". They had blocked the Gilgit-Shandur road in protest near Gahkuch.
They demanded an end to the "injustices" and called for release of the former President and finishing of all cases against him.
The APML had also staged a similar protest demonstration in Gilgit city, the capital of Gilgit-Baltistan region.