Hunza: People affected by KKH expansion project stage protest demonstration in Aliabad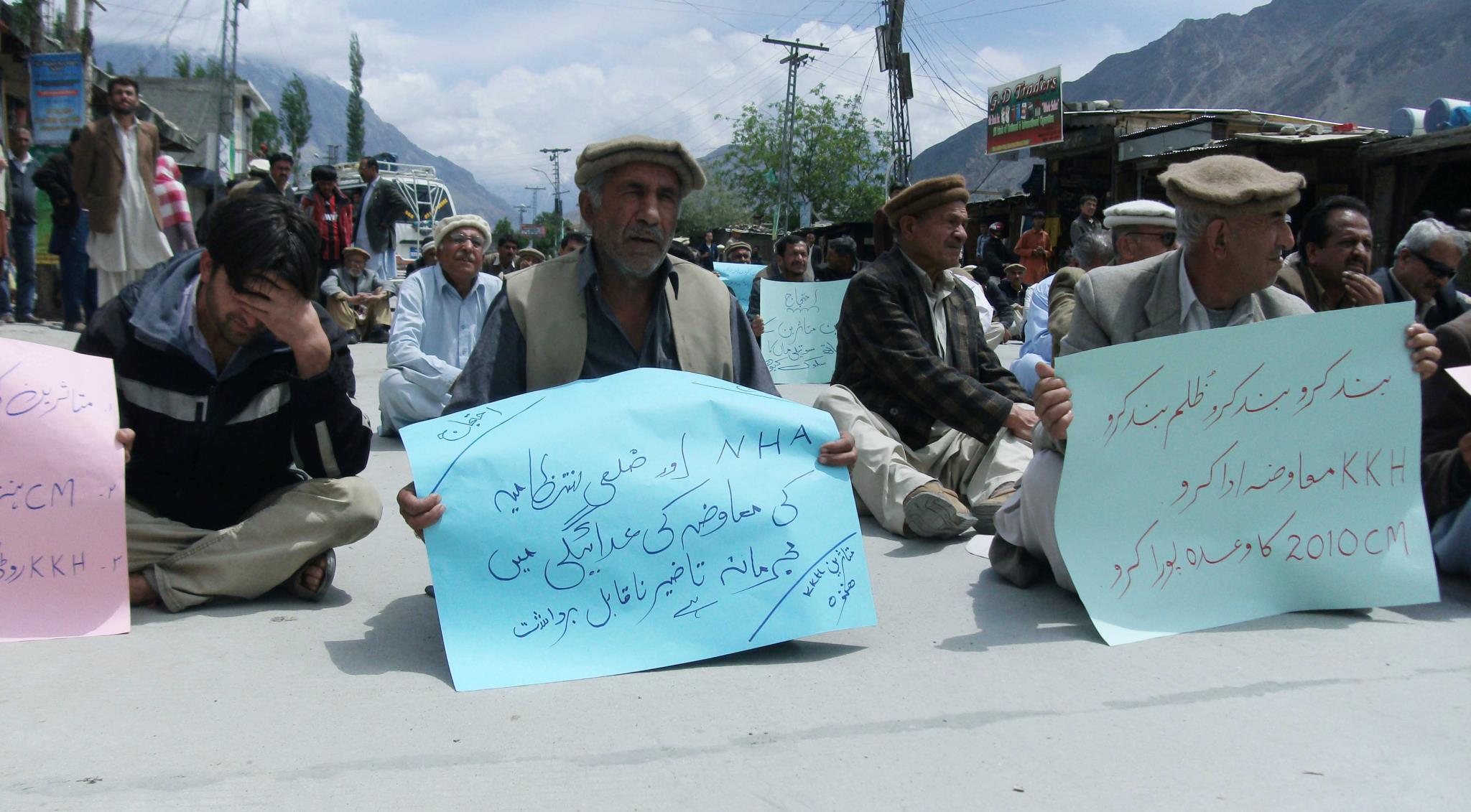 PT Report
Photos: Mueezh Shah 
Aliabad, May 6: A group of people affected due to the expansion of Karakoram Highway staged a protest demonstration in Aliabad, the commercial hub of Hunza-Nagar district, demanding compensation for the loss of land and other property. The protesters were carrying placards inscribed with slogans against National Highways Authority (NHA) and the Hunza-Nagar district administration. The protesters also chanted slogans against the Gilgit-Baltistan government, accusing the political leadership of failing to protect rights of the citizens.
The protesters had blocked the main Karakoram Highway by staging a sit-in that continued for several hours.
People in Gilgit, Diamer and Hunza-Nagar district have been affected due to expansion of the Karakoram Highway, in which thousands of kanals of land has been used, without payment of compensation, despite of promises.
The National Highway Authority (NHA) had earlier last year said that the district administrations have failed to compile list of the loss and build consensus on the compensation price per kanal.
The issue has been pending for several years. The Chief Minister Syed Mehdi Shah and other elected leaders have promised the masses of expediting the process but so far no solution has been offered.
It is pertinent to note that Hunza-Nagar is the worst affected districts of Gilgit-Baltistan, because the KKH runs through the entire length of the district, from Sikandarabad to Khunjerav.