Oath taking of Ghizar Youth Congress held in Gahkuch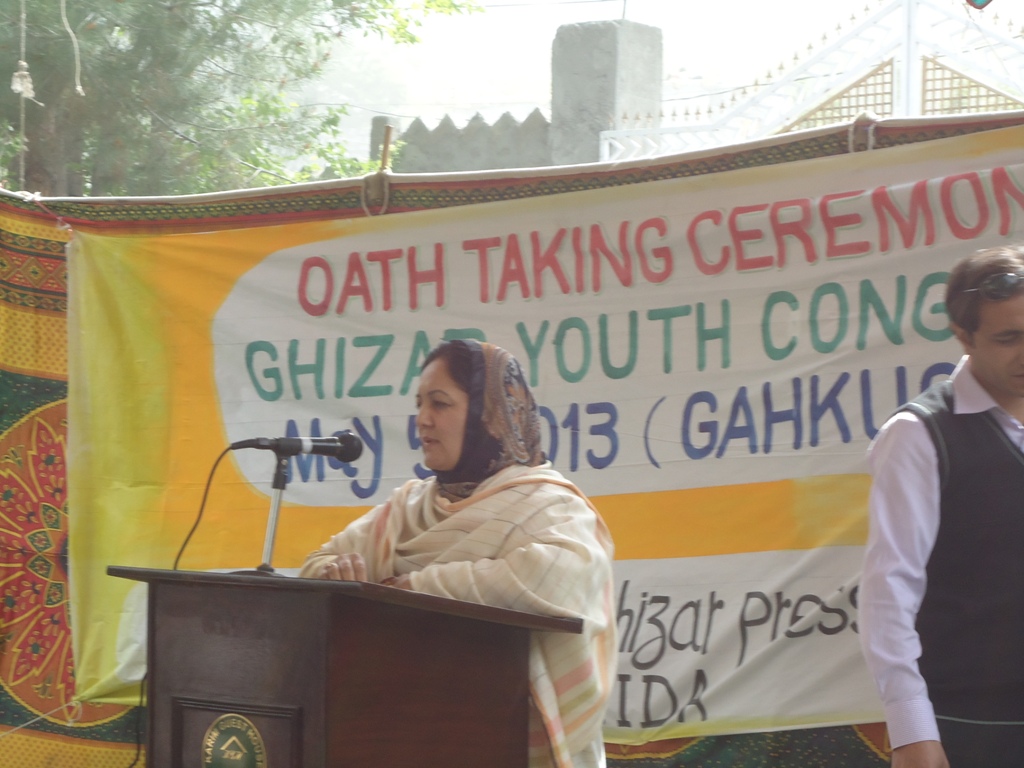 Gahkuch, May 5: The Oath Taking Ceremony of Ghizar Youth Congress was held on Sunday May 5, 2013 at a local restaurant, Gahkuch.
Prominent journalist and human rights activist Israr ud Din Israr administered oath to the President Ghizar Youth Congress Noor Akbar.The President of the Congress administered oath to the rest of the cabinet members.
The ceremony was attended by Parliamentary Secretary GB, Yasmeen Nazar, leaders of different political parties, village notables, people belonging to government and nongovernmental organizations, leaders of different youth groups and those belonging to different other fields of life.
The speakers appreciated the objective behind the formation of Ghizar Youth Congress and the way youth is being mobilized for the establishment a well informed society free of corruption and social injustices.
The speakers pledged their full support for the cause for which the youth of Ghizar has stood up. They urged the youth to continue their struggle for the protection of their rights and pursue its objectives in a professional and objective way.
The ceremony was addressed by Parliamentary Secretary Yasmeen Nazar, community leader and prominent educationist Hazrat Shah, President Ghizar Press Club Yaqoob Tai, Prominent lawyer and former President Ghizar Bar Association Nazir Ahmad Advocate, Prominent journalist and human rights activist Israr u din Israr, speaker GYC Inayat ur Rehman Abadali, youth member GYC Ishkoman Tehsil Naeem Ali, youth member GYC Gilgit Wing Shams ur Rehman and others.
Oath Taking Ceremony was organized in cooperation with Ghizar Press Club and AKRSP.