Power Crisis cripples life in Gojal Valley, people threaten to come on the roads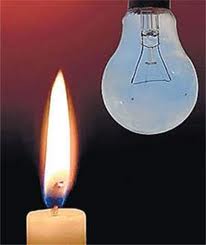 Noor
Gulmit, May 13: Inefficiency and laxity of the Overseers, Foremen and Linemen working for the Gilgit-Baltistan Power and Works Department has caused a severe power crisis in the Gojal Tehsil of Hunza-Nagar district. Thousands of families are forced to live in darkness for hours every day.
According to details, around 14 linemen and Foremen are not performing their duties effectively and causing troubles for the people of the valley without any justifiable reason.
A delegation of the Gojal Local Support Network (GOLSON) along with Naib Tehsildar and police officials visited a Power House in Khyber to identify the reason behind the repeated power failures. According to the staff present at the power house despite of the shortage in power production the supply of electricity could have been managed effectively if the Linemen, Foremen and the Overseers perform their duties honestly.
The local people have demanded of GBLA Speaker Wazir Baig, MLA Mutabiat Shah, DC Hunza-Nagar and the Executive Engineer of Hunza-Nagar to take notice of the situation and punish the employees who are not performing their duties honestly. They have also demanded of the government to expedite the completion of Misgar Power Project, which has been pending for almost 15 years.
The local people have threatened that they will come on the roads if corrective actions are not taken by the public representatives and the officials of district administration.