PMLN bigwigs lock horns in Gilgit-Baltistan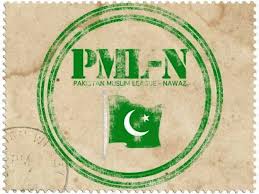 Asim Iqbal
Gilgit, May 16:Rifts have appeared in the ranks of Pakistan Muslim League-Nawaz in Gilgit Baltistan, where the local leaders have already started efforts to get important slots after PLMN emerged as a key party in the federal elections of Pakistan.
 Sources says that almost all the leaders of PML-N are eager to become next governor replacing Pir Karam Ali Shah. The party leaders not only trying to approach central leaders of the party to achieve their goal but they also have started media campaign against each other however party leadership has taken notice of the situation and Pakistan Muslim League-Nawaz(PML-N) has issued show cause notice to party leader and former  Chief Executive Gilgit Baltistan Mir Ghazanfer Ali Khan for his statements against the party's local leadership. The party has advised Mir Ghazanfer to appear before disciplinary committee with in seven days with written reply.
In the show cause notice party has asked Mir Ghazanfer to explain why he criticized party's provincial president Hafiz Hafeez ur Rehman in his recent statements published in local dailies.
The notice says that the use of derogatory language against the party leader ship is a serious matter and it is conspiracy to effect the party's image among the public the notice also says that Mir's statement about the governor office and assembly seats was wrong and against the party's policy .The party also asked Mir Ghazanfer to issue his clarification statement to media.
Meanwhile, Sultan Madad, an important PMLN leader from Ghizer district has also said that he is the candidate for the slot of governor.