The battle for governorship of Gilgit-Baltistan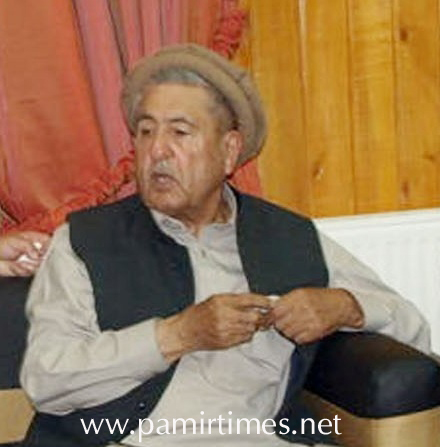 Islamabad, May 28: While PMLN prepares to form its government in the center, the party stalwarts in Gilgit-Baltistan and some in the federal capital are already battling to gain the position of the region's governor, which is currently held by Syed Pir Karam Ali Shah, an appointee of President Asif Ali Zardari.
Some of the party's regional leaders, including Chief Organizer Hafiz Hafeezur Rehman, have indicated that even a non-local will be acceptable as governor. However, this does not go well with many of the region's political leaders, including some within the Pakistan Muslim League, who think it is unjust to give the position to a non-local.
The "local vs. non-local" debate started after Siddiqu al Farooq and Marvi Memom's name appeared in the regional media as probable candidates for the position of governorship.
PPP leaders have urged the PMLN to avoid turning the "position of governor into a joke" by giving, what they called, "irresponsible statements". Some PMLN leaders, including Dr. Anjum, have also condemned the news about appointment of a non-local as governor of Gilgit-Baltistan.
Nationalist circles are of the view that irrespective of who becomes the region's governor, the issues of constitutional exclusion and political deprivation are unlikely to be resolved soon.
Some of the contenders within PMLN Gilgit-Baltistan for the post of governorship are Sultan Madad, Mir Ghazanfar Ali Khan, Dr. Anjum and Malik Miskeen, to name a few.