Tableegh: Acceptance of diversity and love for tolerance are winners in Gilgit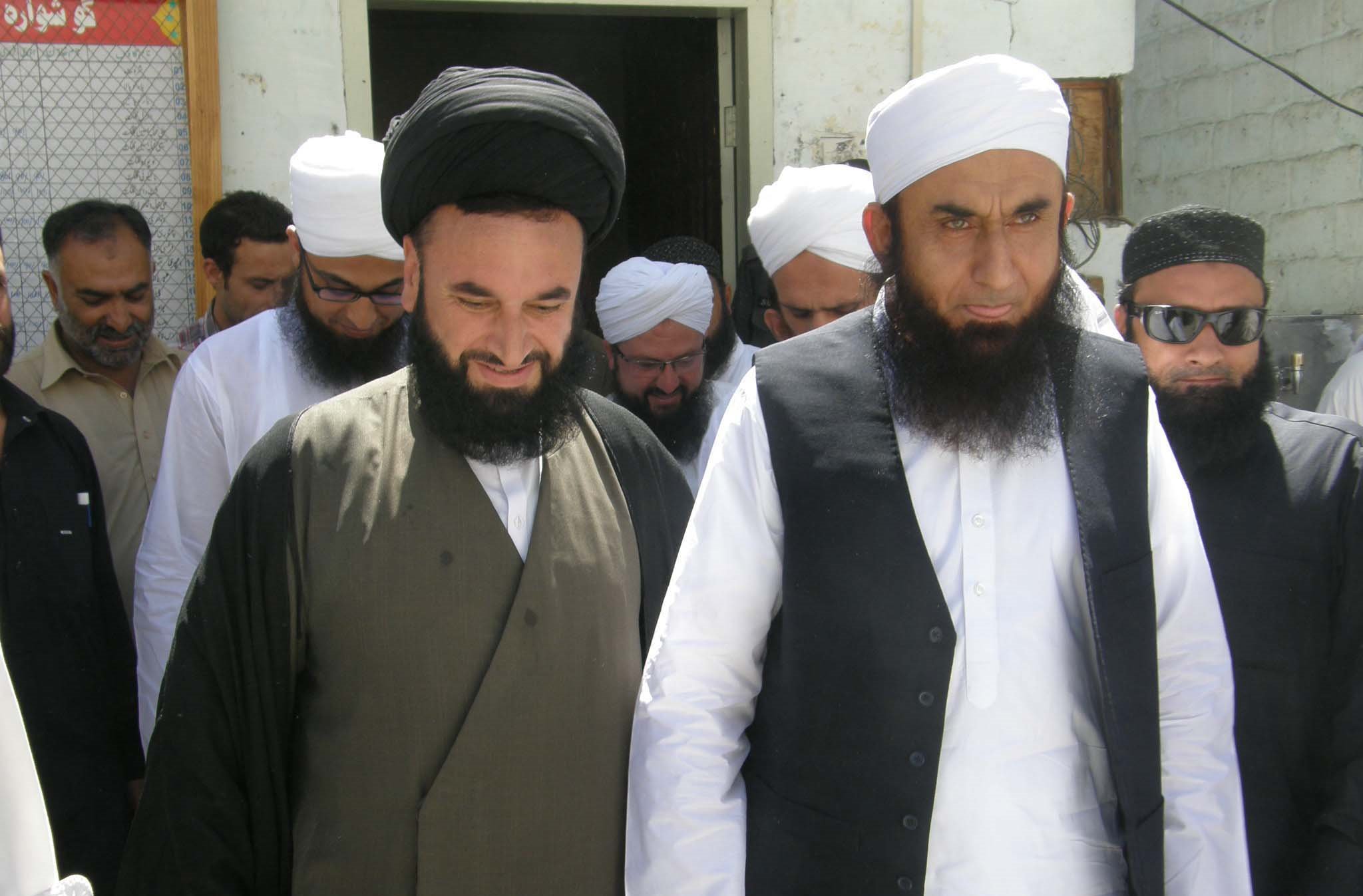 Our Correspondents
Gilgit, June 10: A mammoth Tableeghi Ijtima (Congregation of Preachers) came as a fresh wave of happiness and joy for the people of Gilgit city in particular and the residents of Gilgit-Baltistan, in general.
Renowned preacher and scholar, Maulana Tariq Jamil, broke many taboos and won thousands of hearts by visiting Jamia Imamia Masjid in Gilgit city, symbolically and practically giving the message of peaceful co-existence, mutual-respect and appreciation for diversity.
Maulana Tariq Jamil prayed inside the Jamia Imamia Masjid and also addressed a large number of people who had gathered there to listen to him. Earlier he was given a warm welcome by followers of the Shia sect.
His gestures were heartily reciprocated by Imam Jumma-wal-Jammat of the Imamia Masjid, who attended the Tableeghi Ijtima, along with a large number of people from the Shia sect. Both leaders stressed on the people to work for harmony and follow the ethics of Islam in their daily lives.
A delegation of the Tableeghi Jamat also met members of the Shia Imami Ismaili Regional Council for Gilgit under the leadership of Maulana Attique-ur-Rehman. The Ismaili delegation was led by Col (r) Ubaidullah Baig, President of the Council and renowned scholar Aitmadi Fida Ali Aisar.
Many people from the Ismaili sect also attended the Tableeghi Ijtima to express solidarity and love for peace and harmony.
Social, political and religious leaders have termed this exchange of visits and expression of love and tolerance as a positive sign for the region's peace. The positive gestures are also being seen as a rejection of the violent and hateful interpretations of Islam.