CM Gilgit-Baltistan is part of high-level committee formed to prioritize PSDP projects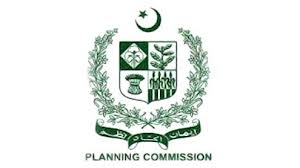 Islamabad (BR): Prime Minister Nawaz Sharif has constituted a high-level committee to prioritize public sector development projects approved by the National Economic Council (NEC), official sources told Business Recorder. The committee will comprise Federal Minister for Planning & Development, Chairman; Chief Minister, Punjab, Member; Chief Minister, Sindh, Member; Chief Minister, Khyber Pakhtunkhwa, Member; Chief Minister, Balochistan, Member; Chief Minister, Gilgit-Baltistan, Member; Prime Minister, Azad Jammu and Kashmir, Member.
The sources said the committee would be assisted by a sub-committee comprising Federal Secretaries of Finance, Economic Affairs and Planning & Development Divisions. Secretariat support will be provided by the Planning & Development Division.
The Terms of References (ToRs) of the committee are as follows: (i) the committee will examine all the developments schemes/ projects proposed in the PSDP 2013-14 and assign due priority in line with the requirements of the provinces, AJ&K, Gilgit-Baltistan and Fata; (ii) the committee will make re-adjustment in the detailed PSDP for optimum utilisation of PSDP funds while remaining within approved size of PSDP 2013-14 in consultation with the concerned provinces/departments.
The committee will finalise its report by July 31, and submit the same to the Prime Minister. The government allocated Rs 1.155 trillion for the Public Sector Development Programme (PSDP) in 2013-14. This includes Rs 540 billion development programme for the federal government and Rs 615 billion for the provinces. Under the PSDP' an allocation of Rs 107 billion has been made for energy sector. Wapda will invest Rs 118 billion on electricity development projects in addition to Rs 225 billion private sector investment in this sector.
In the communication sector' Rs 105 billion has been allocated including Rs 63 billion for National Highway Authority and Rs 31 billion rupees for Railways. An amount of Rs 59 billion has been set aside for the construction of new water reservoirs. The allocation of Rs 25 billion rupees for education sector development programme is in addition to over Rs 18 billion for Higher Education Commission' over Rs 2 billion rupees for science and technology and Rs 10 billion for Earthquake Rehabilitation Authority, Rs 43 billion rupees will be provided for development activities in Azad Jammu and Kashmir' Gilgit-Baltistan and Tribal Areas.