PM Nawaz Sharif announces 2.5mn rupees cash award for Samina Baig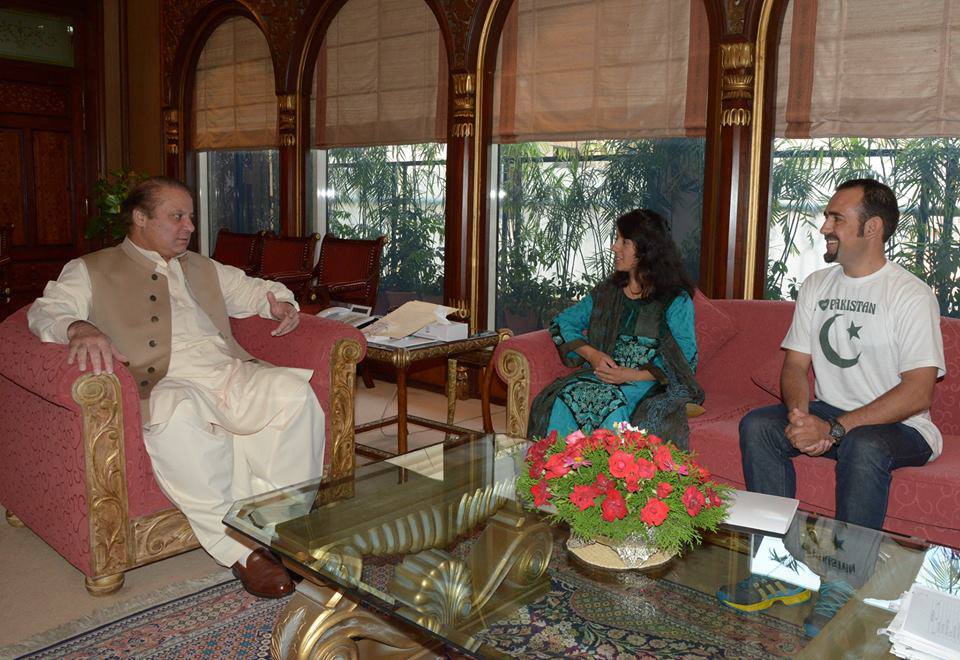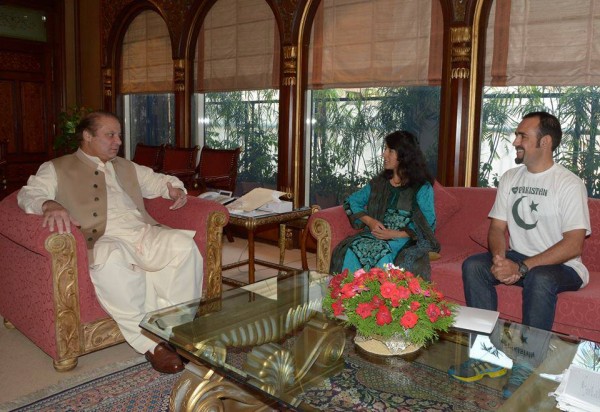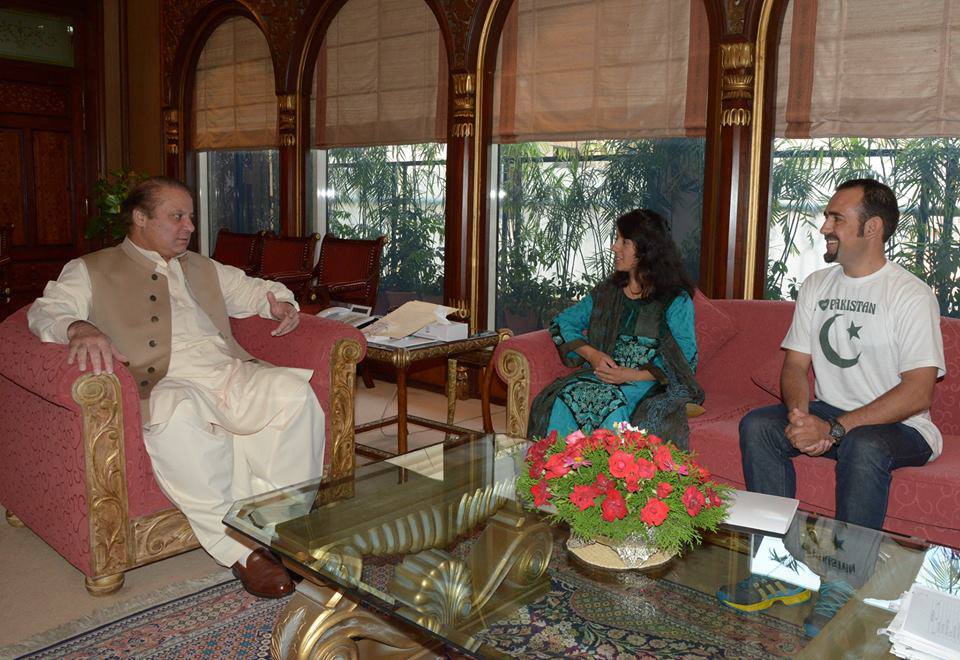 Islamabad : Prime Minister Mian Muhammad Nawaz Sharif has congratulated Samina Baig' the first Pakistani woman to scale Mount Everest' during a meeting held today in the federal capital. He also announced 2.5 Million rupees cash award for Samina Baig, acknowledging her success and appreciating her courage and valor.
Samina Baig called on the PM today to share with him her feelings about conquering the 8'848 meters peak.
Lauding her courage and determination' the Prime Minister said that Pakistani women are not only courageous but have the ability to meet challenges. He said that her expedition would go a long way in giving confidence to the women of the remote areas.
Samina was accompanied by her brother Mirza Ali, who was also with her while they climbed Everest. However, Mirza returned from 8600 meters, "to show to the world that women can go ahead without male support", in his own words.
The Prime Minister said that his government would promote mountaineering in the country.
Source: Radio Pakistan