Gilgit-Baltistan govt proposes 24.59bn budget for next fiscal year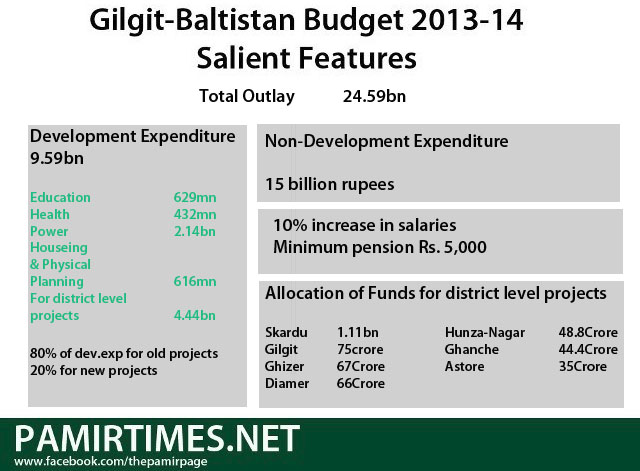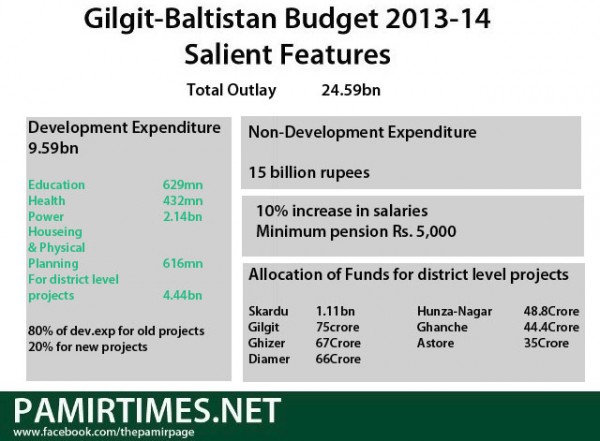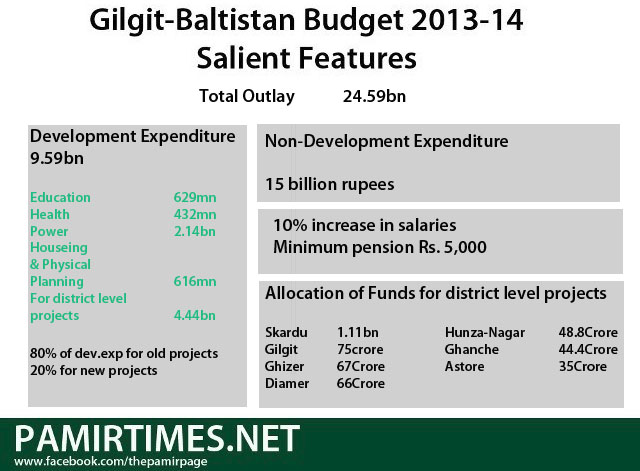 Our Correspondent
(Updated)
Gilgit, June 25: The Gilgit-Baltistan government presented its budget for the next fiscal year, with an outlay of 24.5billion rupees.
Presenting the budget Finance Minister, Muhammad Ali Akhtar, announced that the Gilgit-Baltistan government would spend 15 billion rupees to cover non-development expenditure.
Giving the breakdown of the development budget, he said that around 63 crore (62.9 million) rupees have been earmarked for Education and 42.3 Crore (423 million)  for Health. Almost 62 Crore (616mn) rupees have been allocated for Housing and Physical Planning. Major chunk of the development budget will be spent on power generation (2.14bn). 4.4bn rupees have been allocated for distribution among the 7 districts of Gilgit-Baltistan, of which 1.11bn will be spent in Skardu, the CM's home town.
The budget proposes an increase of 10% in salaries of the government employees.
The house also passed two resolutions, one condemning the massacre near Nanga Parbat and another congratulating the PM for taking oath of his office.