Gilgit-Baltistan mourns the murder of tourists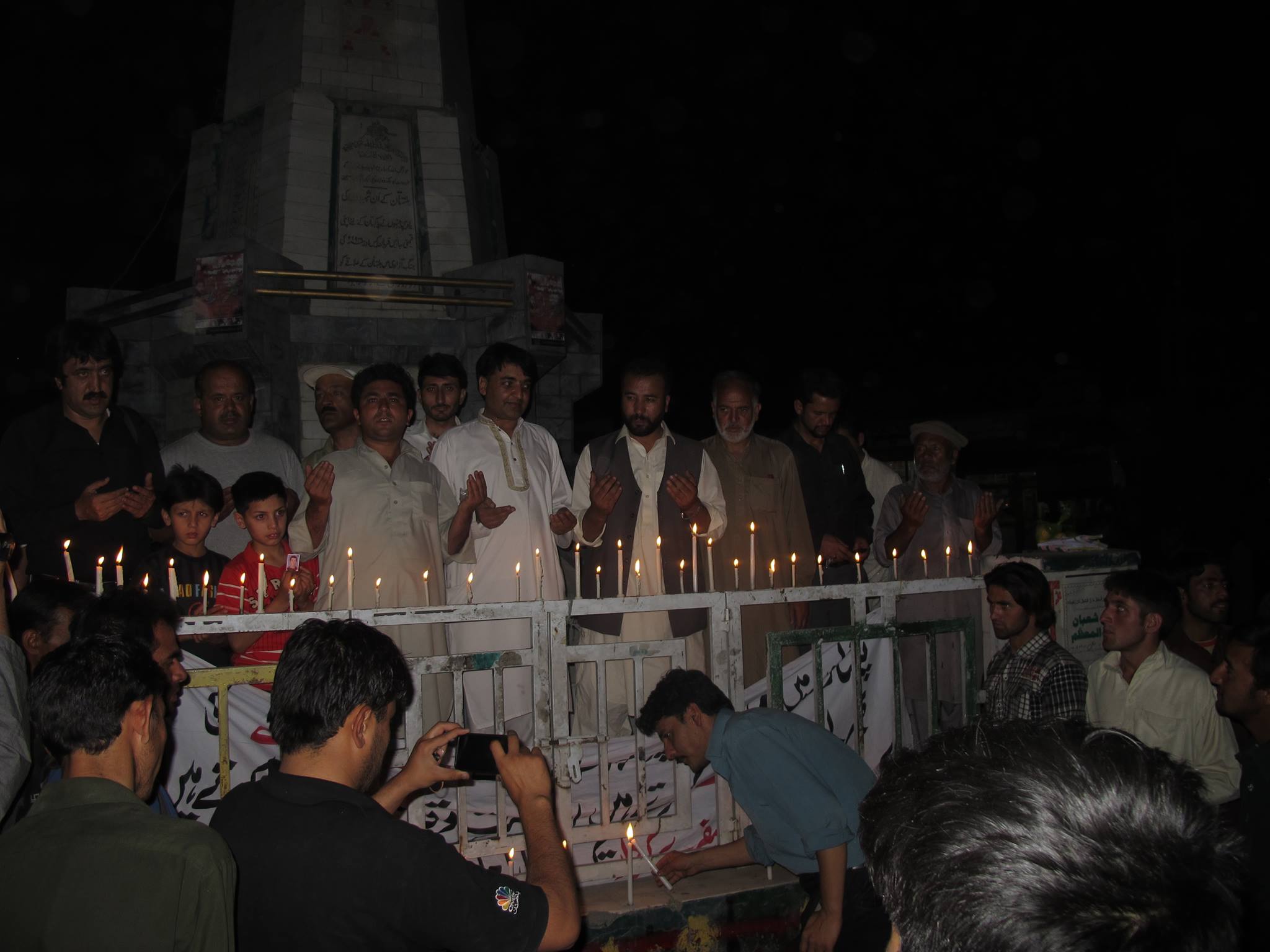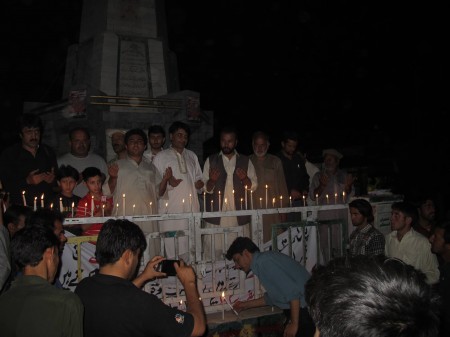 Safdar Ali Safdar
Skardu, June 24: People across Gilgit-Baltistan have condemned the murder of 11 tourists near the base camp of the West Face of Nanga Parbat. Vigils were held in different parts of the region in memory of the slain tourists and people demanded justice for the victims of terrorism.
In Skardu a group of people from different walks of life gathered at the Yadgar Chowk and lit candles in memory of the tourists. "They were our guests but we were unable to protect them", Muhammad Ali, a local resident, told the media.
According to sources based in Chilas, protest demonstrations were also held in different parts of the Diamer District, where the unfortunate incident took place. Speaking at the occasion speakers condemned the heinous act of terrorism, blaming it on "foreign hands". They said that the region is being destabilized "systematically by world powers, mainly America and Israel," to disrupt the friendly relationships between Pakistan and China.
Activists of the Insaf Students Federation, youth wing of the Pakistan Tehrik-e-Insaf, held a protest demonstration in Gilgit, condemning the brutal assault on the tourists.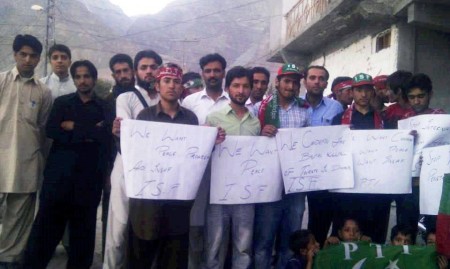 The overall mood in the region is gloomy and people are outraged at the first of its kind incident in which foreigners were targeted.
Vigils will also be held in Gilgit city and other parts of the region tomorrow by the youth, to express solidarity with families of the deceased tourists.