Islamabad: Candle light vigil held in memory of tourists slain near Nanga Parbat base camp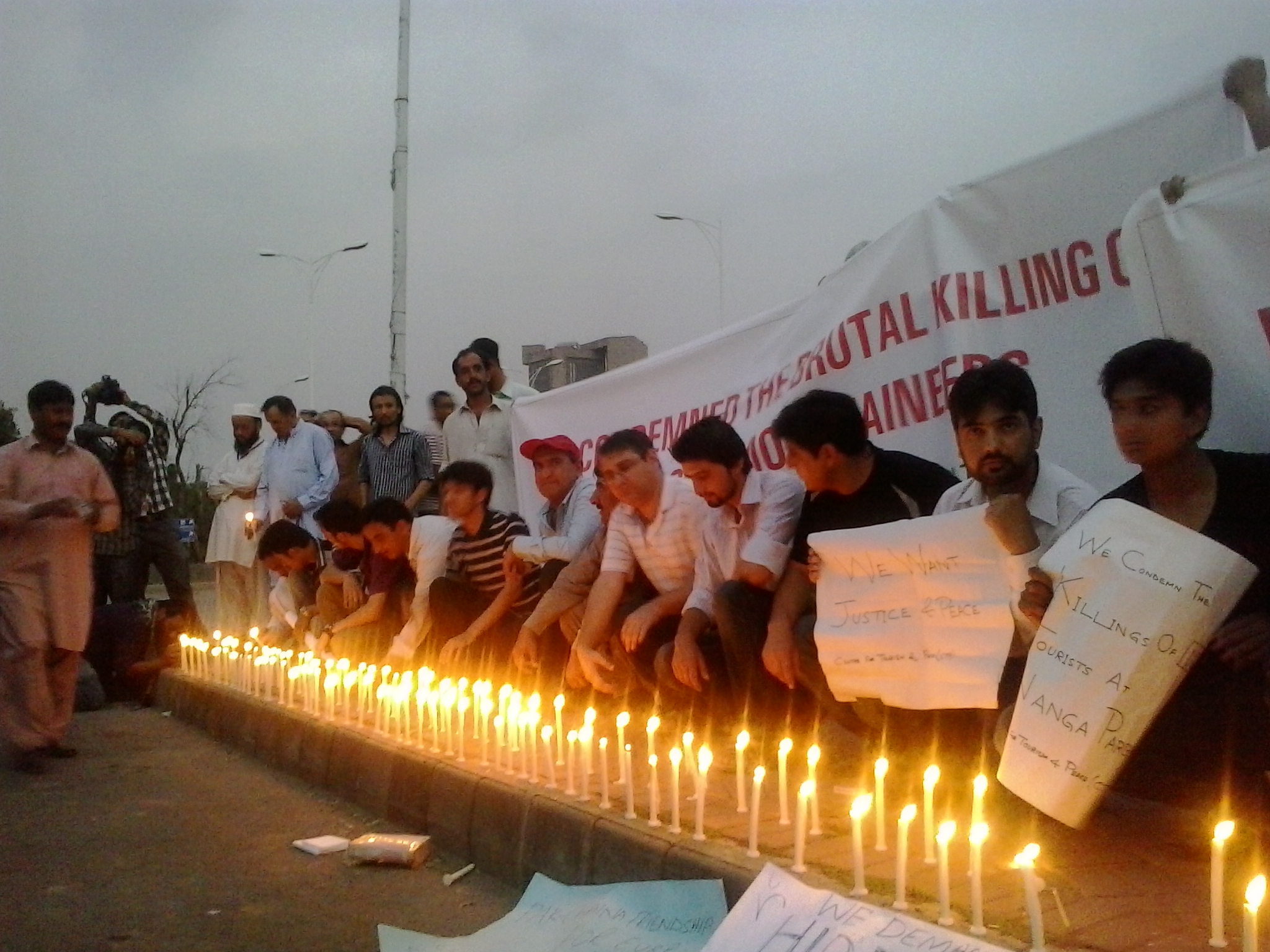 Qayyum Ali Shah
Islamabad, June 24: Civil society members from Gilgit-Baltistan and the twin cities staged a protest demonstration here today against the brutal murder of tourists near Nanga Parbat Base Camp. A candle light vigil was also held in memory of the slain tourists.
Speaking at the occasion the activists urged the military authorities, civil administration and the political leadership to take decisive action against terrorists, 'to save future of the country'. The speakers and participants also offered condolences to the bereaved families. Some were holding placards on which messages of apology were written on behalf of the people of Pakistan. Slogans were also against terrorists and terrorism and in favour of universal peace and harmony.
Representatives of various organizations, including Pakistan Associations of Tour Operators (PATO), Gilgit-Baltistan Volunteers Movement, Youth Assembly of Gilgit-Batlistan, AMAL and other organizations were present at the occasion.