Hunza: Birjees Tahir wants punishment for police officials involved in killing of father and son in Aliabad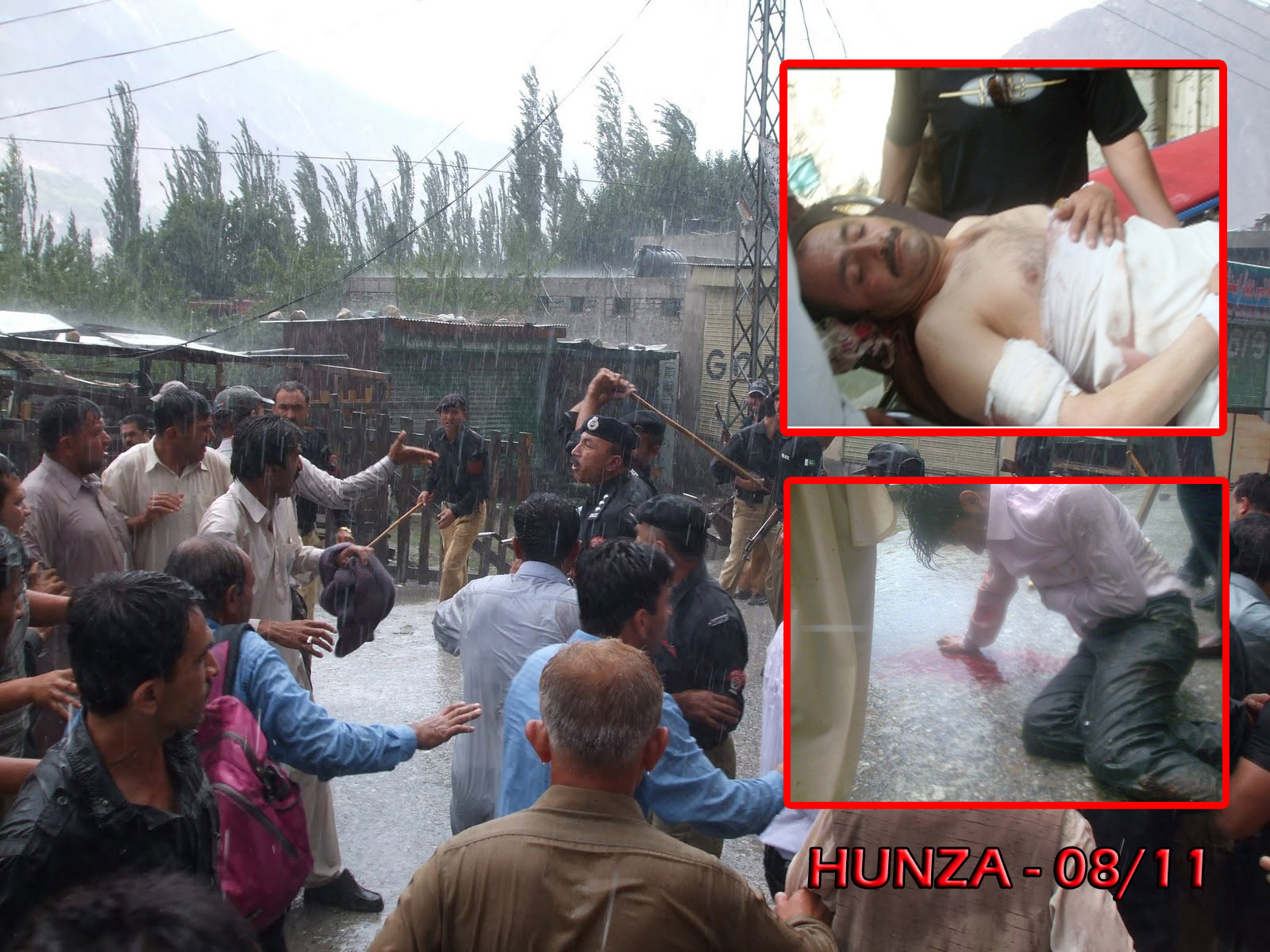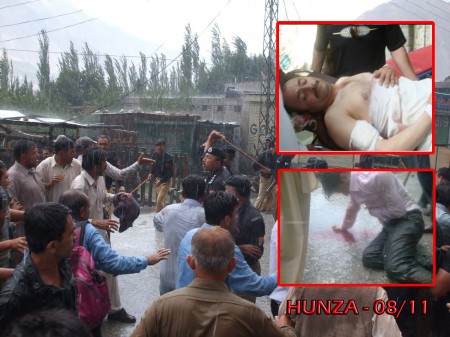 Kamran Ali
Hunza, July 5: Birjees Tahir, Federal Minister for Gilgit-Baltistan and Kashmir Affairs has advised the Chief Secretary of Gilgit-Baltistan to finish cases registered against dozens of people in Hunza Valley after the killing of two people in Aliabad. He has also said that inquiry report of a judicial commission that investigated the murder of IDP father and son on 11th August 2011 to be made public. The federal minister has expressed disappointment over the delays in rehabilitation of the people affected by the Attabad Landslide disaster and the resultant damming of Hunza River.
He has promised severe punishment for the police officials involved in the murder of the Sherullah Baig and his son, while they were protesting in Aliabad town of Hunza.
Murder of the father and son had triggered violent protests in the entire valley in which several government offices were torched and police officials were beaten up by the angry mob. Key members of the GB government, including Speaker Wazir Baig, Finance Minister Muhammad Ali Akhtar and Law Minister (now Judge) Wazir Shakil had assured the public then that justice will be served. However, despite of the lapse of almost two years no progress has been made in the case.
DSP Babar Ali, the most senior officer present at the murder site, was promoted to the rank of Superintendent of Police and the findings of a judicial report were never made public, despite of umpteen promises.
There are fears that the PPP led government is trying to bury the case in order to save the interests of key government and administration officials.
The Federal Minister was briefed about different projects underway in the Hunza Valley, including the efforts to drain the dammed Hunza River. He visited the region along with Chief Secretary, Federal Secretary Kashmir Affairs and Gilgit-Baltistan disivion, Shahidullah Baig and other key government officials.