Terror threat grips Gilgit again, security "high alert"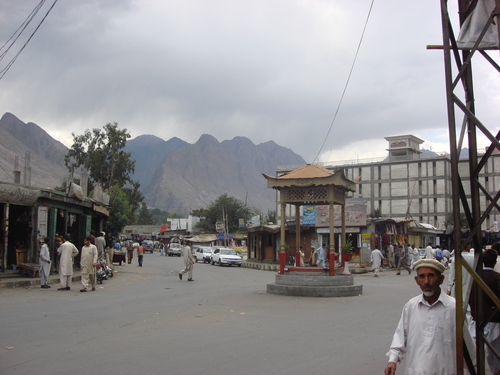 Monitoring Desk
Gilgit, July 27: Police officials along with other law enforcing personnel have arrested at least seven people during the last two days, on the alleged charges of planning terrorist activities in Gilgit city.
A young man was arrested near the Al-Sabah Chowk area in Sonikot locality of Gilgit city. There are reports that a hand grenade was also recovered from their possession. He is believed to be a local person who has studied at a seminary in Islamabad and, allegedly, got trained for terrorist activities in Miranshah region of Waziristan.
Speaking at a press conference yesterday, the district's police chief, Muhammad Ali Zia told reporters that the youth are being recruited from different parts of the region. He revealed that the youth are being paid handsomely for carrying out the attacks. He had said that around a dozen more youth had returned to the region after getting training in Waziristan.
At least six more people were reportedly arrested on Friday from different parts of the Gilgit city. The arrested people are reported to be between 17-20 years of age and they, allegedly, confessed being part of future and past terrorist plots, mostly related to targeting religious gatherings in Mosques of the Shia community. This information could not be confirmed from an independent source, however.
Meanwhile, the regional government's Minister for Information, Engineer Ismail, has confirmed to the press that there are threats of terrorism in the region during the next two weeks. He has, however, said that the law enforcing agencies are alert to counter the nefarious designs of the terrorist.
The arrests have, simultaneously, created a sense of joy and fear in the region which has still not recovered from the sectarian skirmishes of the last year which led to the death of around a hundred people and the recent killing of tourists near the base camp of Nanga Parbat.