"Use Facebook for positive activities", Mehtar Jan urges the youth of Yasin Valley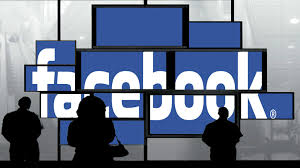 Safdar Ali Safdar
Gilgit, July 8: The Chairman of Yasin Intellectual Forum Engineer (retired) Metar Jan urged the youth of Yasin valley to avoid propagating unethical and unnecessary issues on Facebook which, he said, causes negative impact on the values and traditions of the whole valley.
This he said while speaking to a meeting of Yasin Intellectual Forum held in Gilgit on Sunday. He said a large number of youth belonging to Yasin valley is addicted in using facebook but no one can try to highlight the strengths and potentialities of the area properly which has a great history, unique traditions and rich culture and heritage which is a question mark for all of them.
" There is nothing on facebook besides wastage of time and suffering of studies and official duties as i observed so It is my humble request to all youth of Yasin to keep away from the facebook and try to get the advantages of internet which could be helpful for them to gain knowledge and capacity building" Jan added. He further said that if some one can not completely avoid facebook at least they must have to defend the negative posts and propaganda's about Yasin valley and its inhabitants to prove themselves son of the soils of the great Yasin.