Ramzan Sasta Bazar in Gilgit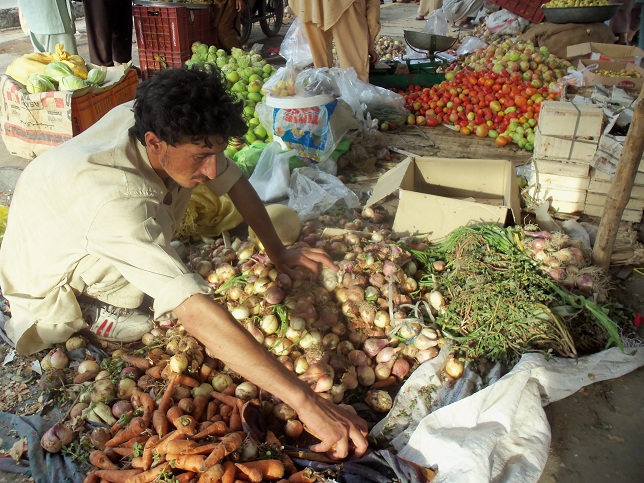 Javed Karim
Gilgit, July 20: A Sasta Bazar, inexpensive market, is nowadays being held in the Garhi Bagh area of Gilgit city, where the Fasting Muslims can buy edible items. The Bazar is managed by the Municipal Administration of Gilgit.
There are complaints about low quality of the products being sold.
According to a rate list the prices for Potato is Rs.34 per kg, Onion Rs. 35-40 kg, Tomato Rs. 40 per kg,  Apple Rs. 70 per kg, Mango Rs. 95 per kg, Banana Rs. 90 per dozen, Cherry 150-200 Rs Kg andApricot is being sold for 30-45 Rs per kilogram.
Some citizens complained that the rate list is not being followed by some vendors. They demanded better oversight of the vendors who have been allowed to operate business in the special market to facilitate the people.