Mamnoon Hussain becomes the 12th President of Pakistan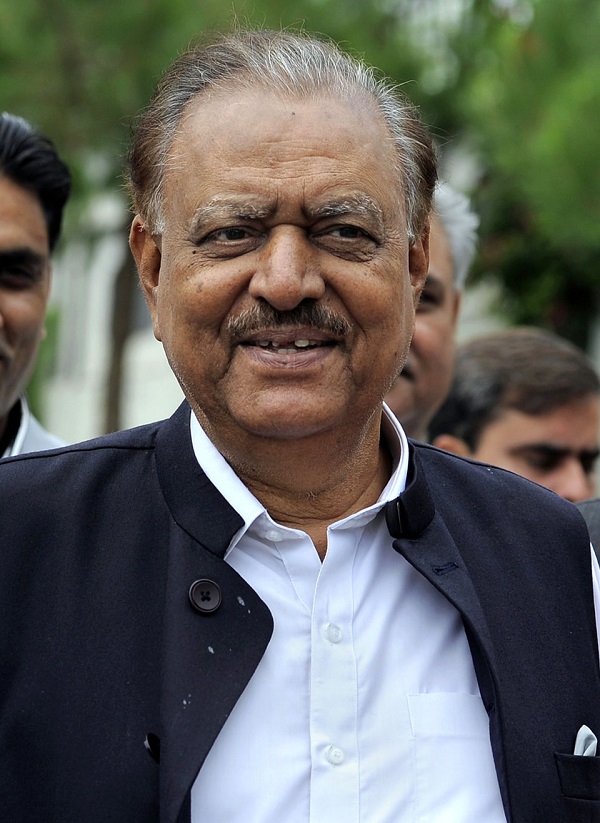 Islamabad: Mamnoon Hussain, a candidate backed by the ruling Pakistan Muslim League Nawaz has been elected as the 12th President of the Islamic Republic of Pakistan.
The announcement was made today by a presiding officer after the counting of votes culminated.
PTI supported retired judge, Wajihuddin Ahmed, was the only other candidate contesting the presidential poll which has been boycotted by three parties, including Pakistan Peoples Party, which has majority in the senate.
The electoral college for the presidential poll comprises the National Assembly, the Senate and the four provincial assemblies. The results of Sindh, Balochistan and KPK have been announced but the results from Punjab are awaited, where PMLN has vast majority.
Mamnoon Hussain is a businessmen who has also been involved in politics, working for the PMLN. He was briefly appointed Governor of Sindh province in 1999, for six months. His family migrated to Pakistan from Agra, India during the partition in 1947 and his family lives in Karachi.