Gulmit Premier League kicks off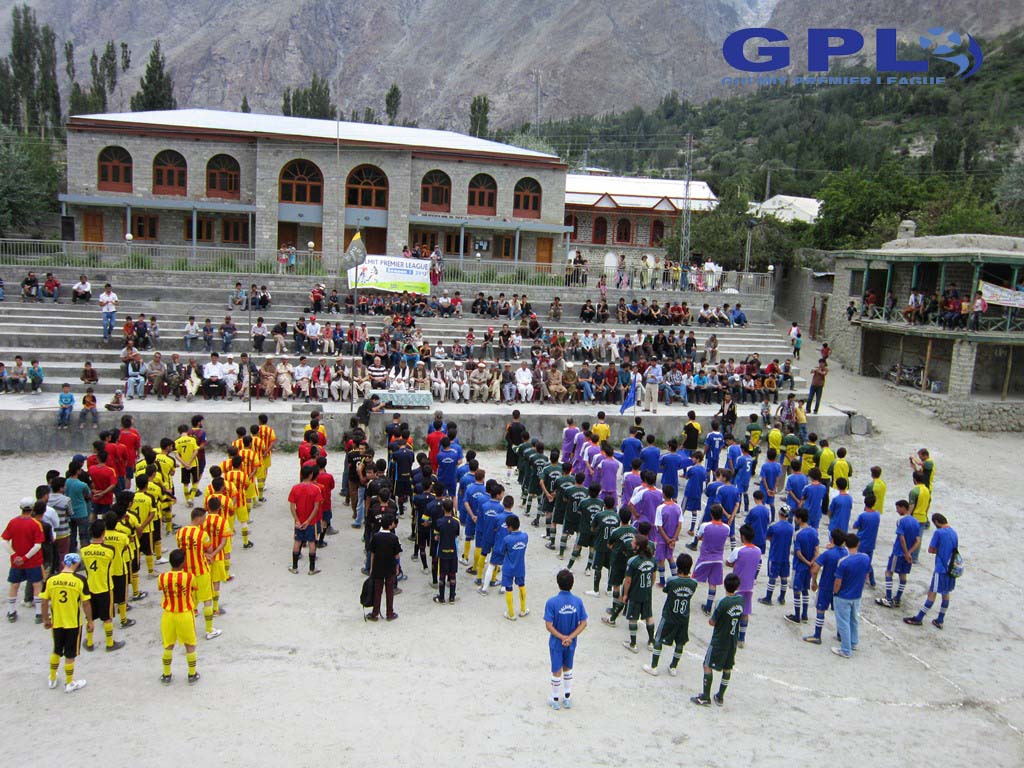 Gulmit, August 3 (PR): Gulmit Premier League (GPL), a local level soccer tournament in which 16 teams from Gulmit are participating, kicked off today in Gojal Valley's Tehsil Headquarter, in the Upper Hunza region of Gilgit-Baltistan. The 16 teams have been divided into four polls.
First match of the opening day was played between Lakhsh Football Club (LFC) and Disaster Boys Gulmit "A". Both teams were unable to score goals, leading the match to a draw. Similar results were seen in the second match, played between Noyoft Ondra and Gulmit Shah-e-Chiragh "A".
In the third and final match of the first day, Baaz Eleven Gulmit defeated Chamangul Tigers, 2-0.
MLA Mutabiat Shah, technocrat member of the Gilgit-Baltistan Legislative Assembly, and renowned mountaineer Col (r) Sher Khan, were present in the opening ceremony of the tournament. They appreciated the organizers for arranging a very colorful sporting activity in the disaster hit region.
Explaining objectives of the tournament, the organizers said that they plan to persuade the youth to avoid unhealthy social habits and concentrate on studies and sports, among other healthy activities, to be able to live successful lives. "Through the tournament we want to tell the people of Gilgit-Baltistan, Pakistan and the world that as human being we all are custodians of the resources of this earth and it is our duty to be prudent in our social life. We should live happily, celebrate successes and share our griefs, leading the world towards a happy future", an official statement shared with the press said, explaining the tournament's message.
"Just like the differences exhibited in the colourful uniforms the teams are wearing in this tournament, our differences as human beings can make us strong and can be a source of unity, rather than conflict. We should appreciate and accept the colours of the world and contribute positively towards promotion of respect and acceptance for pluralism", the message further read.
The tournament has been organized by Gulmit Young Stars Club and Students Welfare Organization. Final of the Gulmit Premier League (GPL) will be played on the 14th of August, on the independence day of Pakistan.
It is pertinent to note that Pamir Times is GPL's official media partner. We will be sharing updates here every night, till the final match.