Chitral: Four people died in two road mishaps, four injured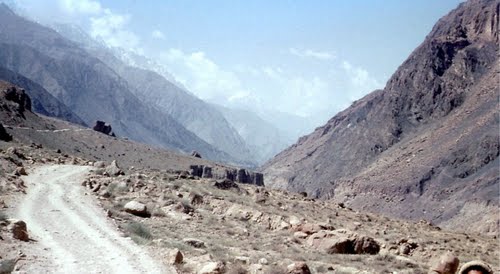 Gul Hammad Khan 
Chitral, August 9: : Four persons died in two road mishaps while 4 were injured on Eid day, in different parts of Chitral valley. Dead bodies of two persons are  still missing.
According to Booni police a car was on its way from Booni to Mastuj carrying 6 people. On reaching the Kroidari area, it fell down in Mastuj river where the road is narrow and dangerous. The accident led to the death of two people. Their bodies could not be found, till filing of this report. The injured were identified as Qurban, Ilyas, Muhammad Sharif and Pordoom Wali, residents of Booni.
In another road mishap at Khot area of Tehsil Torkho two more people died.
The accidents are caused by poor, narrow, and fence less roads that run along the Chitral River for hundreds of miles.