Gilgit violence claims two lives, including a police official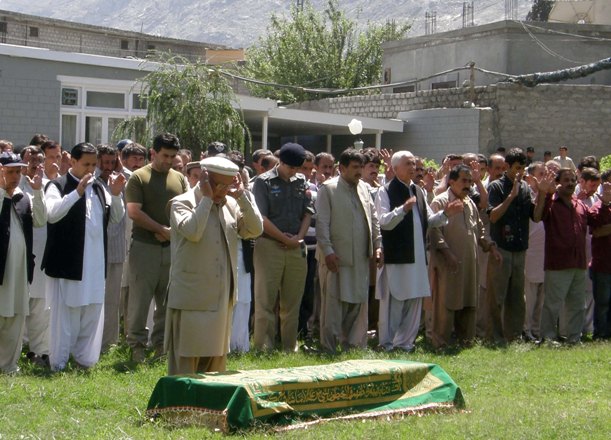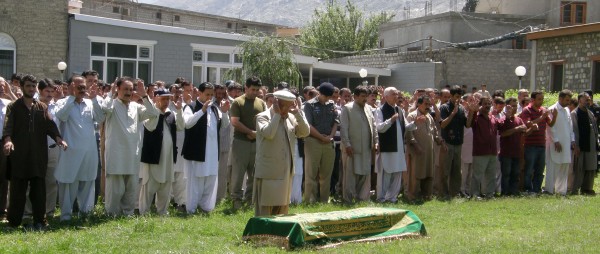 Farman Karim Mon 
Gilgit, August 25:  Two people, including a police official, were killed, while two others were injured in separate incidents during a fresh episode of unrest in Gilgit city, on Sunday evening.
According to police sources, unidentified gunmen on a motorbike attacked two police elite force personnel near Sakwar entry point in Gilgit.  One personnel, identified as Sher Bahadur from Basin, succumbed to his injuries at City Hospital Gilgit, while another Muhammad Bilal from Kashrote sustained the injuries. These police officials were going through elite force training at Sakwar Police training center.
This incident tensed the situation in Gilgit city and armed men opened fired on a Tyre shop in old PIA Link Road injuring two people, one of them later died at DHQ Hospital. The deceased was identified as Sakhi Ahmed Jan from Guludas, Ghizer and the injured Sadaqal Ali was a student from Domiyal, Gilgit.
The fresh violence created panic amongst citizens and all major markets were closed down.
The local administration imposed section 144 in Gilgit city and enforced the ban on pillion riding from Monday morning.
It is pertinent to note that, the killings took place despite a tightened security in Gilgit after a terror alert was conveyed from the Crisis Management Cell of the interior minister.