Erosion threatens Passu settlement, KKH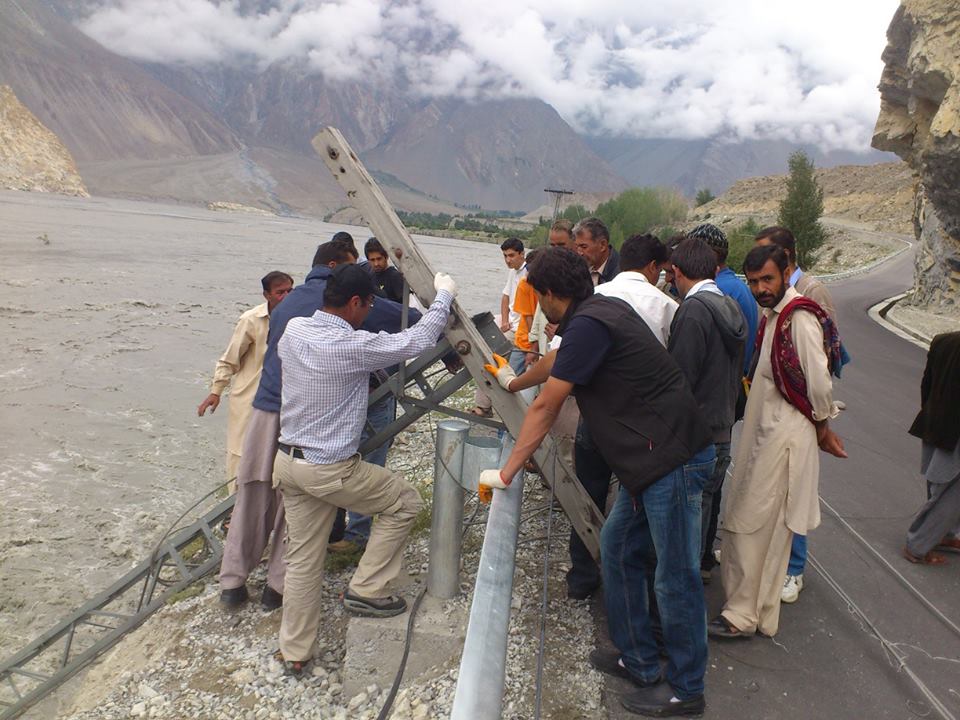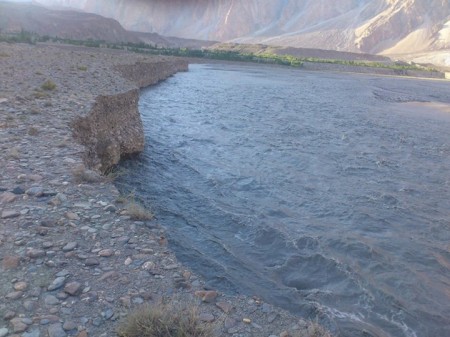 PT Report
Hunza, August 31: The massive and unabated erosion of the riverbank has taken a serious threat to habitations, settlement and a portion of the strategic Karakoram Highway (KKH) in Passu village, located between the two major glaciers of Batura and Passu.
The erosion of the riverbank keeps increasing every summer and the government has failed to provide any permanent solutions to save the livelihoods of the villagers and the strategic KKH connecting Pakistan and China.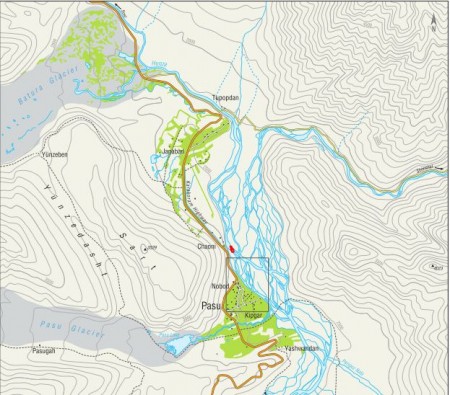 This map of Passu village clearly indicates the erosion of Passu settlement over a period of time. Map Courtesy: Dr. Hermann Kreutzmann
The increased melting of glaciers has further exacerbated the erosion and threatened many electricity poles and a portion of KKH between Passu and Jonabad. The locals on self-help basis relocated many of the threatened poles in order to ensure power supply to lower parts of Gojal tehsil.
The erosion has already washed away hundreds of acres of cultivable land in Passu village and if this situation continues, the river will swallow the remaining habitation and livelihood in Passu, a villager informed Pamir Times. He said the river is now eroding a portion of KKH between Jonabad and the main village settlement.  He called on the authorities to take preventative measures to halt further effects of the river erosion.
It is worthy to mention here that Passu has always been one of the villages hit hardest by glacier outburst floods in Shimshal and other Upper valleys. The village land have been shrinking over time pushing the population to shift to newly created irrigated lands in previously barren lands.