LPG hike remains unchecked in Gilgit-Baltistan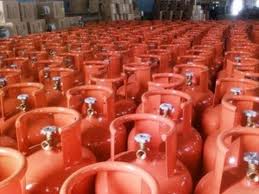 PT Report
Gilgit, September 6: The public sector Liquefied Petroleum Gas (LPG) producers have increased the LPG price Rs. 5/kg due to surge in price of LPG in international market. After this recent augment, LPG would be available at Rs.145 per kg at Gilgit-Baltistan (GB) which will further hike its prices in far-flung valleys of GB.
The price of LPG is unchecked in Gilgit-Baltistan and according to market sources dealers were already charging Rs. 180/kg in Gojal Tehsil of Upper Hunza and many other areas of Gilgit-Baltistan.
The local community has criticized the authorities concerned for unchecked hike in prices of LPG and other basic commodities and urged the government to regulate the prices at local level.