[Audio] Conversation with Mountaineers from Wakhan, Afghanistan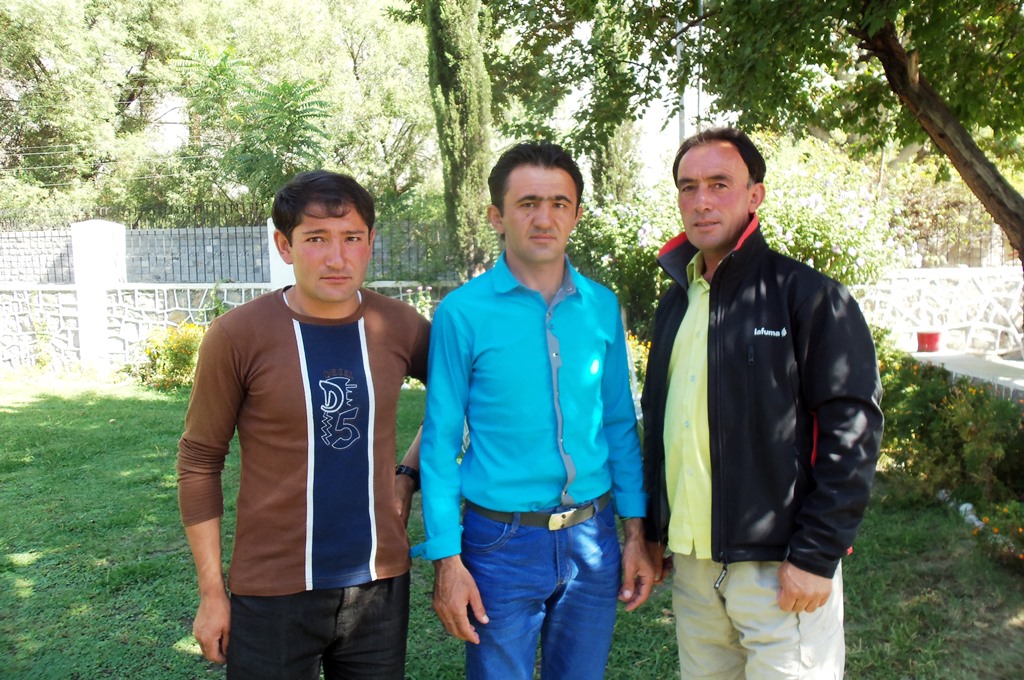 Conversation with Mountaineers from Wakhan, Afghanistan – PAMIR TIMES from Pamir Times on Vimeo.
Three mountaineers from the Wakhan region of Afghanistan recently came to the Gilgit-Baltistan region to attend an "environment friendly mountaineering training", jointly conducted by the Mountain Wilderness International and the Aga Khan Foundation.
PAMIR TIMES correspondent, Javed Karim, availed the opportunity and held a conversation with the visiting mountaineers in Gilgit, while they were returning to Islamabad. Audio recording of the conversation is being presented through this post with the people who understand Wakhi language. The conversation mostly revolved around the training and the experiences of the mountaineers during their stay in Gojal Valley, upper Hunza. The society, culture, economy and geography of Wakhan, Afghanistan, also came under discussion.
It is pertinent to note that there are not more than 80,000 speakers of the Wakhi language in the entire world. Majority of the Wakhi speaking population is based around the Pamir mountains, in Gilgit-Baltistan and Chitral region of Pakistan, Wakhan (Afghanistan), Xinjiang (China) and Badakhshan region of Tajikistan.
The objective of sharing this conversation is to help the divided Wakhi people come together through virtually and appreciate the richness of their culture. It is hoped that such efforts will help preserve and promote the Wakhi language, which UNESCO has marked as an endangered language.
You can also listen to the audio at:
[soundcloud url="http://api.soundcloud.com/tracks/110780879″ params="" width=" 100%" height="166″ iframe="true" /]