A group of residents in Booni, Chitral, has been on hunger strike for the last 8 days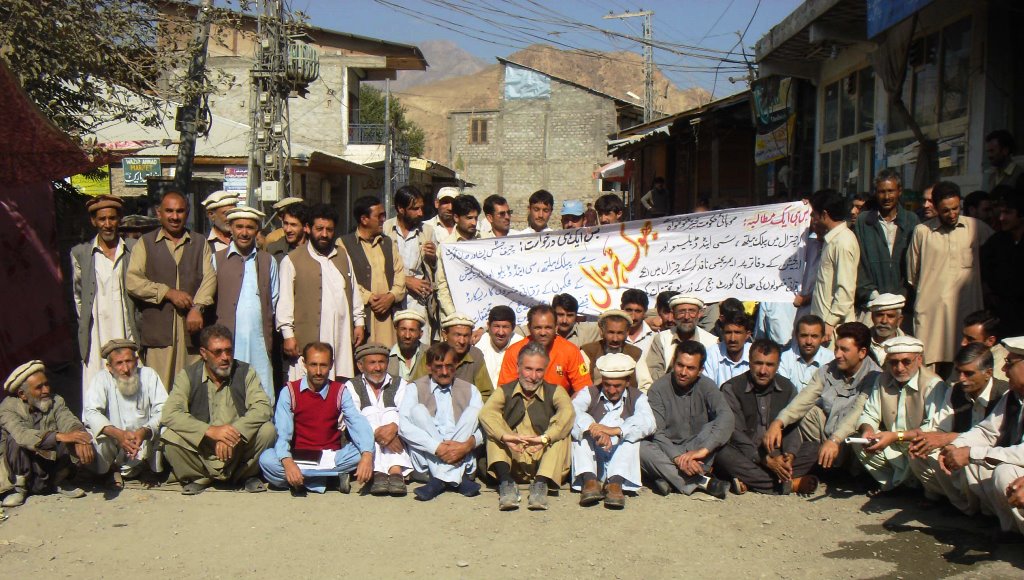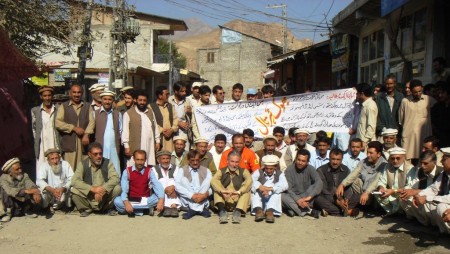 Gul Hamaad Farooqi
Chitral:  A hunger strike in Booni entered the 8th day today. Residents of Booni some 75 KM from here set in a token hunger strike to register their protest against corruption of Communication & Works (C&W), Public Health Engineering and Irrigation department officials. Talking to this scribe during a visit of the hunger strike camp the enraged protesters said that the govt has released billion of rupees for different developmental schemes of  the area but nothing is being seen on the ground.
They said that roads of Booni Sub Division Mastuj having ditches in its middle and presenting ruins and desert look but C &W department have embezzled a huge amount and shown it as blacktopping and carpeted (metal) road in papers. They alleged that Torko and Mastuj road has been shown as metal road but it is still earthen. They said that Irrigation department carrying a water channel since 2002 and million of rupees has been spent while every year it take huge amount on its maintenance but the channel is still dry and there is no water nor there is any cultivable land to be irrigated from this channel. They said that this channel is totally wrong designed  and only cause for their only pocket money. They said that residents of Booni also deprived from potable drinking water but public health engineering have spent million of rupees on ghost water supply schemes. We maintain and repair our roads on self help basis they added.
Members of hunger strike camp said that we time and again requested to local administration for conducting inquiry regarding embezzlement of fund against C&W, Irrigation and Public health departments but they did nothing. They sent in a token hunger strike from 7AM to 2.30 PM. They demand for conducting inquiry under supervision of a judge of high court level to ascertain that how many funds have been embezzled on these ghost schemes. Otherwise they will come on roads and will continue their hunger strike and protest until fulfillment of their genuine demands. They also stressed upon provincial government of KPK to crack down against corruption of these departments as they claim eradication of corruption from the country.