Mysterious blast partially damages school building in Thagas, Ghanche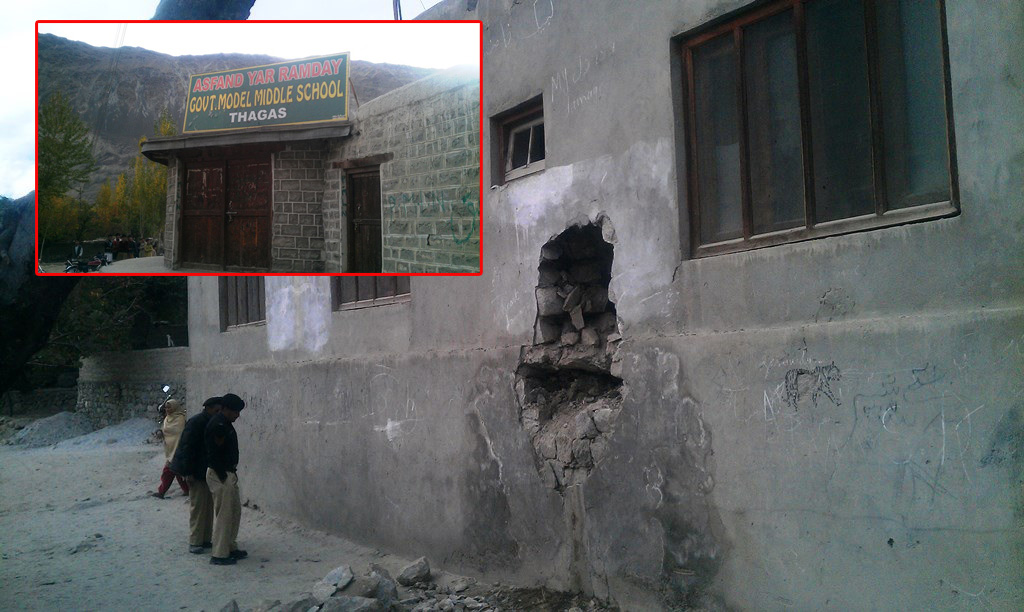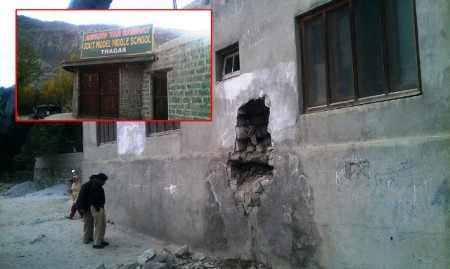 PT Report 
Thagus, October 27: A "blast" has reportedly damaged the wall of a school in the Thagas village of Ghanche district.
According to details, some unknown people "blasted" the wall of a school in Thagus, Tehsil headquater of Mashabrom, in the Ghanche district of Gilgit-Baltistan. The reported blast did not cause any injuries or deaths.
According to authentic sources, a hand-written note was also found near the blast site, in which the school owner has been threatened, and he has been asked to stop teaching girls beyond 9th grade.
The school, reportedly, has co-education system in which boys and girls study together till 8th grade. The alleged terrorists have opposed continuation of co-education beyond 8th grade, and they have warned the School Management Committee and the Principal of further violence if the co-education system is not finished.
Police officials had reached the blast site and were finding facts. The nature of the "blast" could not be ascertained.
The blast has been condemned by political and social leaders.
Police officials have vowed to bring the culprits to the book.