Asad Zaidi Murder Case: Chief Court acquits seven people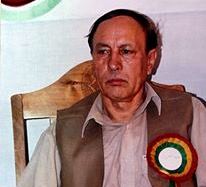 PT Report
Gilgit, November 20: A Divisional Bench of the Chief Court in Gilgit has set free seven people accused of murdering Asad Zaidi, the former Speaker of Northern Areas Legislative Council (NALC).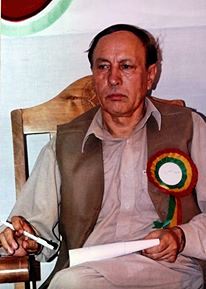 The bench consisted of former Law Minister, Justice Wazir Shakil and Justice Sahib Khan. The acquitted people include Mirbaz Khan, Shakil, Mansoor, Amjad Wali, Farooq, Arshad Aman and Faizan.
On July 4 2012, an Anti-Terrorism Court had sentenced four of these people to death and one to life imprisonment in the same case. The sentenced people had appealed a case in the Chief Court against the verdict of the Anti-Terrorist Court.
The Chief Court, after hearing the case, today acquitted the accused because sufficient evidence could not be presented.
It is pertinent to note that Zaidi had been killed on the night of 21st April, 2009, in Gilgit city. A resident of Chilas had also been killed in the incident, while Zaidi's driver was wounded, after gunmen had opened fire on the vehicle they were traveling in.
He was a flamboyant speaker and a literary figure, hailing from the Skardu District of Gilgit-Baltistan.