Senate Committee wants action against Sost based corrupt customs officials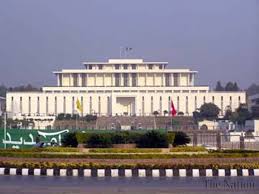 Our Correspondent
Islamabad, November 19: Senate Standing Committee on Foreign Affairs, Kashmir and Gilgit-Baltistan today expressed displeasure over the pace and quality of development projects underway in the Gilgit-Baltistan region. The Committee members also expressed dissatisfaction over the quality of rehabilitation efforts for the people affected by the Attabad Landslide and the resultant damming of the Hunza River.
The committee chair said that FIR has not been registered against the Sost Customs officials despite of their being proofs of misappropriation and embezzlement. It is pertinent to note that corruption scandal related to around 300 million rupees had been exposed two months back by the media. No action has been taken against the culprits so far, however. The FBR Chairman has been ordered to appear before the committee in this regard.
The Senate Committee also maintained that no action has been taken against government contractors despite of prior instructions and proofs of willful delays in project completion and misappropriate of development funds. A report about the development projects was rejected by the Standing Committee and the Chief Secretary of Gilgit-Baltistan was asked to appear during the next session and clarify the situation.
The committee meeting was attended by Chairman Senator Hajir Adeel, Senator Jahangir Badar, Senator Syed Sughra Imam and other members.