Gilgit: Education department officials being dismissed from service on charges of corruption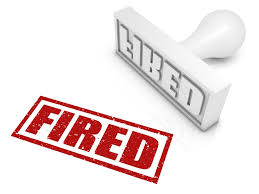 Monitoring Desk 
Gilgit, November 27: Two senior officials of the Gilgit-Baltistan Education Department are being fired after investigation into charges of corruption found them guilty.
According to media reports, the two officers being fired are former Director of Academics, Raja Nasir, and Deputy Director Mirbaz Ali Faraz. Both of them had been suspended from services while charges were being investigated against them.
A summary proposing the severe punishment of dismissal from service has reportedly been sent to the Chief Minister's office, by the GB Chief Secretary.
Reports about corruption in the department of education had been appearing in the regional press for the last three years, in which the officials were being accused of taking bribes from candidates and offering jobs to favorites, or creating new posts without justification and following due process.
The names of Chief Minister Syed Mehdi Shah, Education Minister Dr. Ali Madad Sher, a person named Kacho Fayaz were also regularly being taken for allegedly running a corruption mafia, with the help of the directors named above.