Neglected: Local journalists plan to protest on the arrival of PM Nawaz Sharif in Gilgit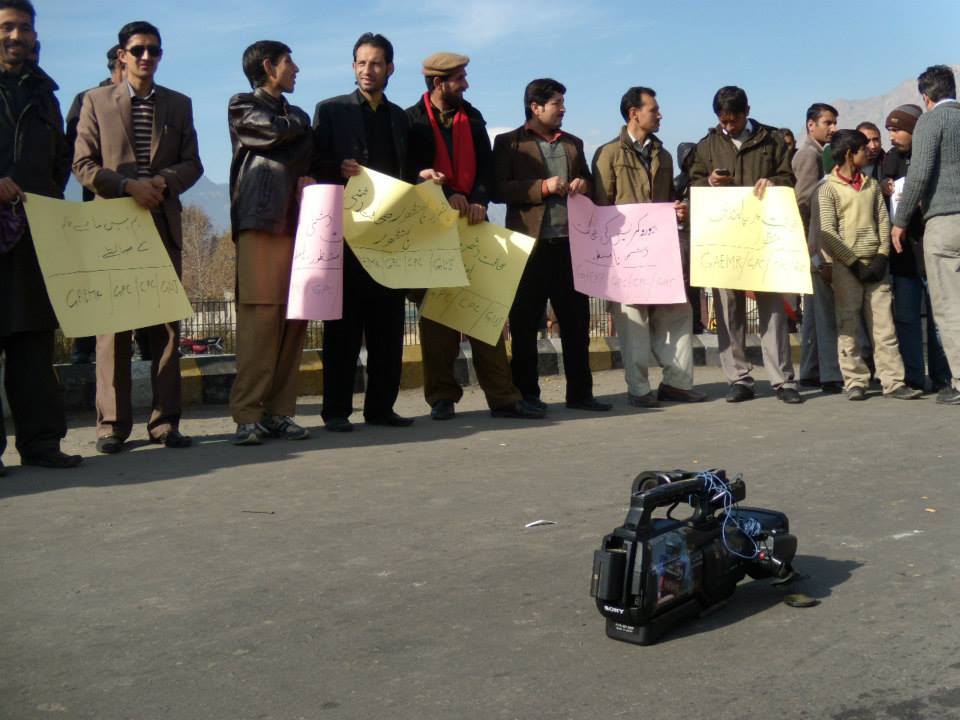 PT Report
Gilgit, December 5: Major journalist bodies in Gilgit have decided to stage a protest demonstration today on the arrival of the Prime Minister of Pakistan, Mian Muhammad Nawaz Sharif, to condemn what they called the administration and government's attitude.  The protest call has been made and mass circulated through social media, including SMS, in reaction to the decision that local journalists from interacting with and covering the arrival of the prime minister in the region.
There are reports that the premier will be accompanied by a media entourage from Islamabad.
The local journalists have condemned the decision and termed it a conspiracy against the media and the region. Journalist bodies have sent messages asking local mediamen to converge for a protest tomorrow, as the premier lands in Gilgit, if allowed by the weather.
Earlier today there were reports that the premier's visit to Hunza-Nagar and Chilas (Diamer) have been cancelled. The report of the cancellation of the visit to Hunza-Nagar was confirmed to our correspondent in Aliabad (Hunza) by PMLN sources. Later, however, it was said that the visit will continue as per the earlier schedule. However, late in the night, there were again reports about cancellation of the premier's visit to Chilas, the headquarters of Diamer district, where the Diamer-Bhasha dam is being constructed. The premier was also scheduled to visit Attabad in Hunza Valley.