Hunza: Dead body of 22 year old missing man found by duck hunter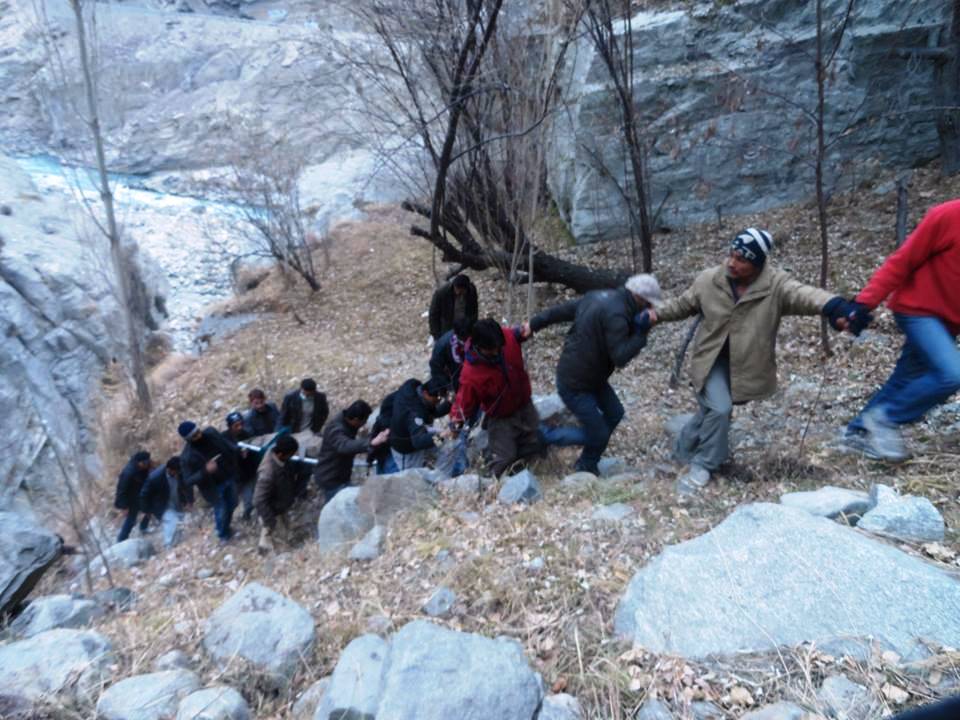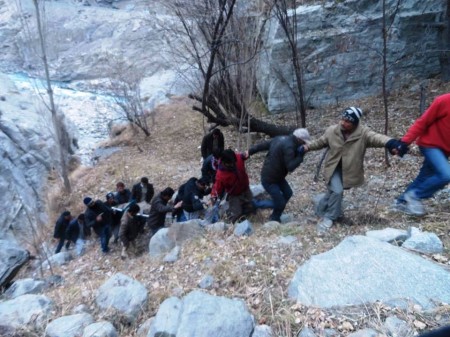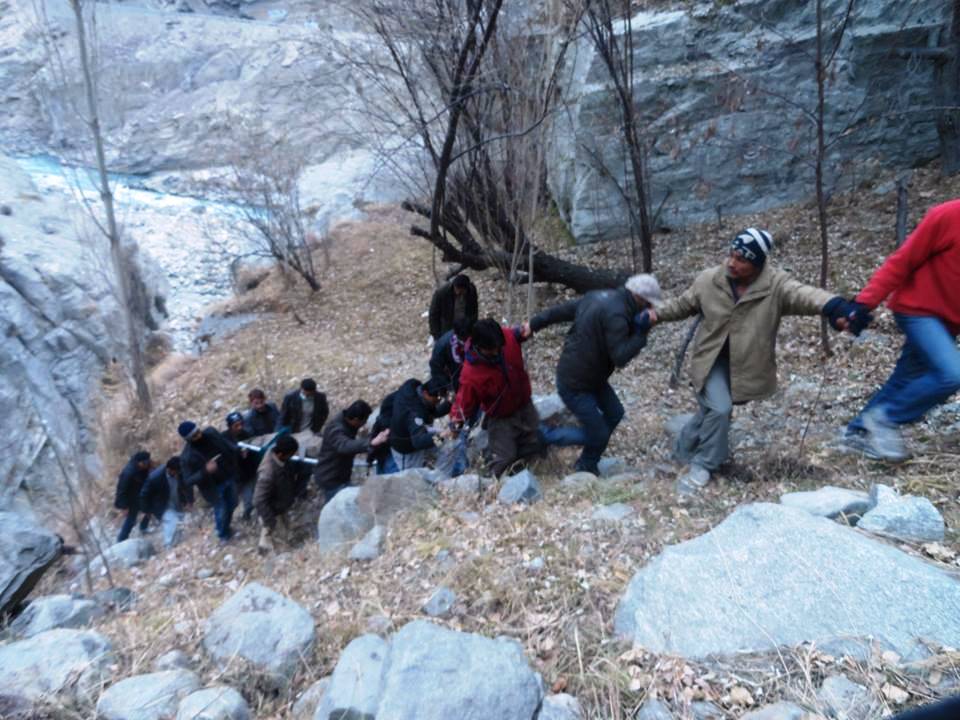 Safdar Hunzai
Ganish, December 11: The body of 22 years old Barkat, son of Muhammad Baig, who had disappeared after falling off the Altit-Khoshi road two months earlier (August 2013) was discovered today by a hunter at the base of the hill, near Ganish Bridge, in Hunza-Nager. The body was recovered was by the Imamia Medical Complex rescue team, and brought up to the Ganish village where it was handed over to the family after completion of the police procedure.
The body, which had mummified due to cold but was well-preserved, was positively identified by the family with the aid of the bracelets that the deceased was wearing. Barkat's motorbike has been washed down the hill in a flood as he attempted to cross a waterfall. A search had proven futile; and it is now discovered that the body had been hidden out of sight beneath large rocks, surrounded by bush and shrubbery. As there are no trained canines or other such aides in the areas which may enable a hunt, the search for the body was eventually abandoned.
Today, on December 11, 2013, a duck-hunter detected a smell as he went past the location where the body was hidden out of sight by rocks. Upon inquiry, the man detected a corpse. Its facial features and clothing had become unrecognizable, but the flesh and plastic bracelets had preserved. A rescue team composing of volunteer community rescuers from the Imamia Medical Complex in the village of Ganish were called; they took the remains with them on a stretcher to the village, to which the deceased belonged.
The deceased, thought to be the lost young man, was later positively identified by the family. Barkat was 22 years old, and unmarried.